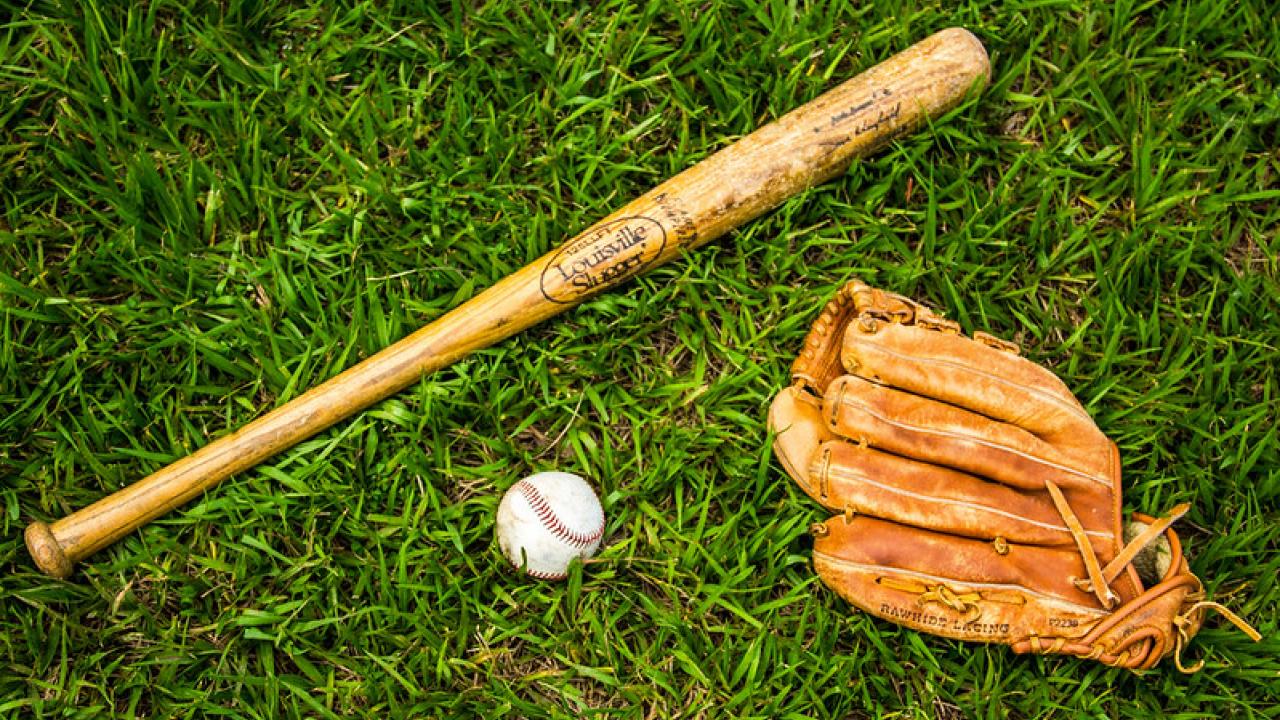 By Yinon Raviv 
Putting together a team full of independent, free-spirited people is a recipe for perfection, according to Orange County-resident Derek Wilson '99. And it's the exact combination he experienced in the classroom and on the baseball field during his time at UC Davis.
"Being on a sports team obviously teaches you how to work with other people, no doubt, but ironically enough, our team had a lot of really independent, driven individuals," he said. "There was a real entrepreneurial, risk-taking spirit that was characteristic of my time at UC Davis – I felt challenged as an individual, but never without a strong support network."
As part of the Aggie Athletics family, Wilson has a special kind of pride in his alma mater. Encouraged to embrace his independent streak, Wilson attributes everything from his career success to his lifelong friendships to the Aggie baseball team.
"We had to trust each other – once it was game time, we knew that we had each others' backs," Wilson said.
All those years spent together cemented bonds that have lasted to this day. Wilson knows that if he picked up the phone, his former teammates will still be there for him.
Along with those close friendships, Wilson picked up the discipline and time-management skills needed to thrive in the professional world. His first job out of college was as a salesman for a technology company, which he quickly leveraged into a job with the Anaheim Angels. After spending some years working for the Angels, the Anaheim Ducks, and the Walt Disney Company, Wilson decided to blaze his own trail. "While I enjoyed my team working for those companies, I felt like it was time to be my own boss. I guess that desire for independence never left me." Wilson recounts. He went back to school, got his certificates, and has been working as a financial advisor for the past seven years.
Although is he is proud to be an Aggie, former student-athlete, and financial advisor, Wilson says there's no question which title means the most to him—Father. Wilson has two girls, ages 6 and 2, and is already counting down the days until he can visit them at Picnic Day when they're Aggies themselves.
Even though he now lives in Southern California, Wilson's heart has never left Davis. He remains active in the Orange County Cal Aggie Alumni Association chapter as a leader, volunteering his time to plan around 10 to 12 events for local alumni to reconnect, network, socialize and keep in touch. The Orange County CAAA chapter loves supporting Aggie sports teams when they play Southern California schools, but this upcoming weekend, the group will be cheering on a different kind of UC Davis team.
A group of UC Davis undergraduate research students are finalists in the US Department of Energy's Solar Decathlon and they will be in Orange County Great Park in Irvine on October 16 to compete in a challenge to build, design and operate the most energy-efficient, solar-powered home. They are one of only 14 teams in the nation to be finalists competing for gold. "To spend that much time together, working to a common goal – it brings me back to my baseball days. It's such a special experience, and I'm sure they'll never forget it. I'm excited for the Solar Decathlon team. Go Ags!"
Category
Tags