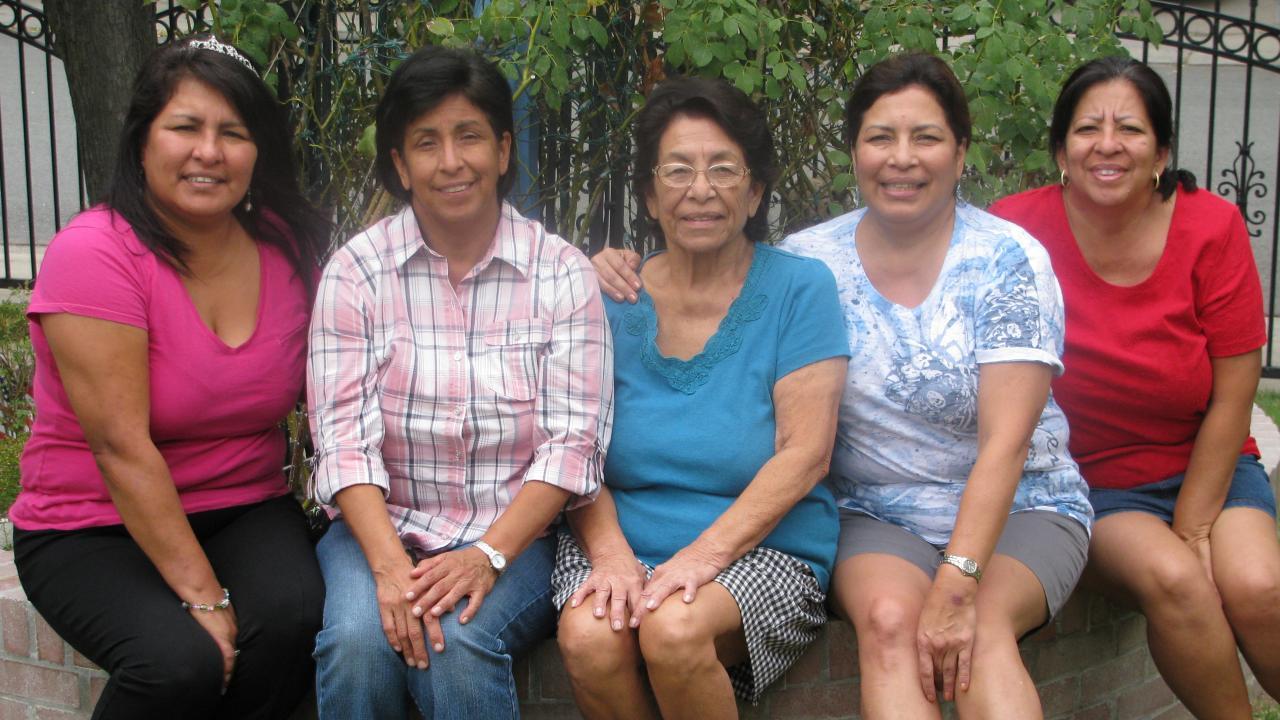 By Ashley Han
It was 1970 and 10 year-old Josephine Moreno '84 waited at the UC Davis Shields Library reading and flipping through some books as her sister, Rosemarie Moreno Elizondo '74, was wrapping up her shift as a student library employee. Even as a child, Josephine felt comfortable and welcomed at the university. That feeling resonated with many family members as well, who would also go on to become UC Davis alumni.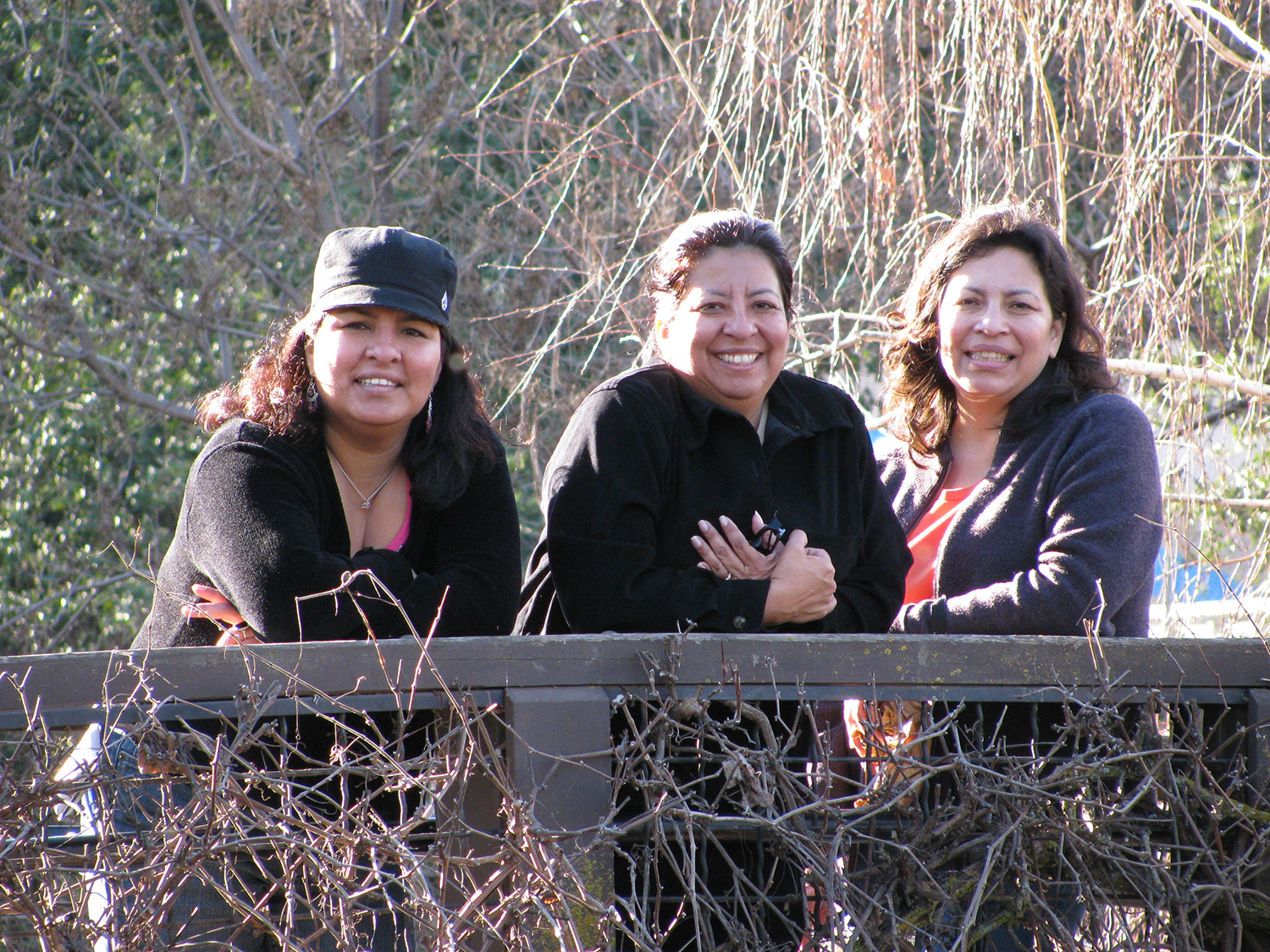 Out of the seven siblings in the Moreno family, Rosemarie, Josephine, Felicia Moreno Morrison '90, and Marian Moreno Lindo '88 have all graduated from UC Davis. Their mother, Lena Villanueva, who recently passed, strongly supported higher education for her children. In addition, another sibling, Debbie Moreno Martin's son, Rocky Martin '05 and his wife, Ashley Linden '06 graduated from UC Davis. Moreover, niece Noel Moreno '09, is also an alumna. In total, 10 members of the Moreno family are proud Aggie graduates. And they didn't stop with undergraduate degrees. Some family members have gone on to earn Master's, JD, PA and doctoral degrees.
"As first-generation college students, the whole idea of envisioning yourself at UC Davis was an experience my siblings and I had," said Josephine, who now works as a graduate diversity officer in the Office of Graduate Studies. "UC Davis is our family's legacy school because generations of our family have been members of the campus community for many years."
Marian, the youngest of the Moreno siblings, found that her family connections to the university community made her quickly comfortable at UC Davis. Early in her college career, she landed a research assistant job in the environmental toxicology department.
"My sister Felicia worked in environmental toxicology, and I got my first job at UC Davis very quickly because I knew who to talk to," Lindo said. "Felicia's colleagues had previously joked, 'You're such a hard worker, too bad you don't have a twin.' Little did they know that I would be starting college soon!"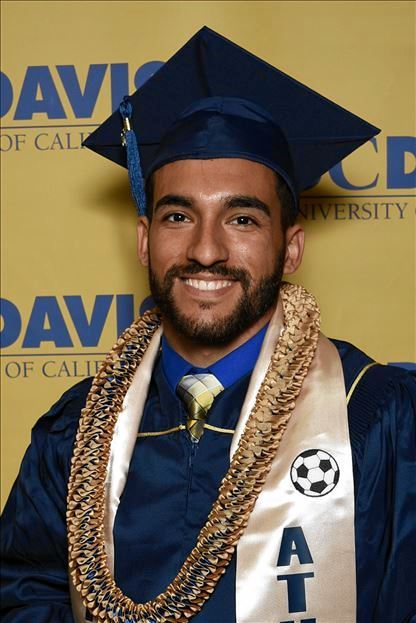 Marian's ex-husband, Eric Alvarez '87, played Division II soccer at UC Davis. Their son, Evan Alvarez '17 played for the Davis Legacy Soccer club and Division I soccer at UC Davis as well.
"My favorite memory at UC Davis would have to be the day I made the Division I team," Evan beamed. "What's cool about UC Davis is that my dad, my cousin Rocky and I all played soccer. I felt comfortable at UC Davis as a whole thanks to my family ties with the university."
Evan worked at the Activities and Recreation Center (ARC) even before his freshman year and eventually became a student supervisor at the ARC after working there for three years. His aunt Josephine was a big support system for him while he was attending the university by providing advice and housing.
"My family's UC Davis story is an example of what happens when you educate one person," Josephine explains. "The trickle effect is dependent upon a positive experience. Ultimately, educating one person educates many future generations."
Category