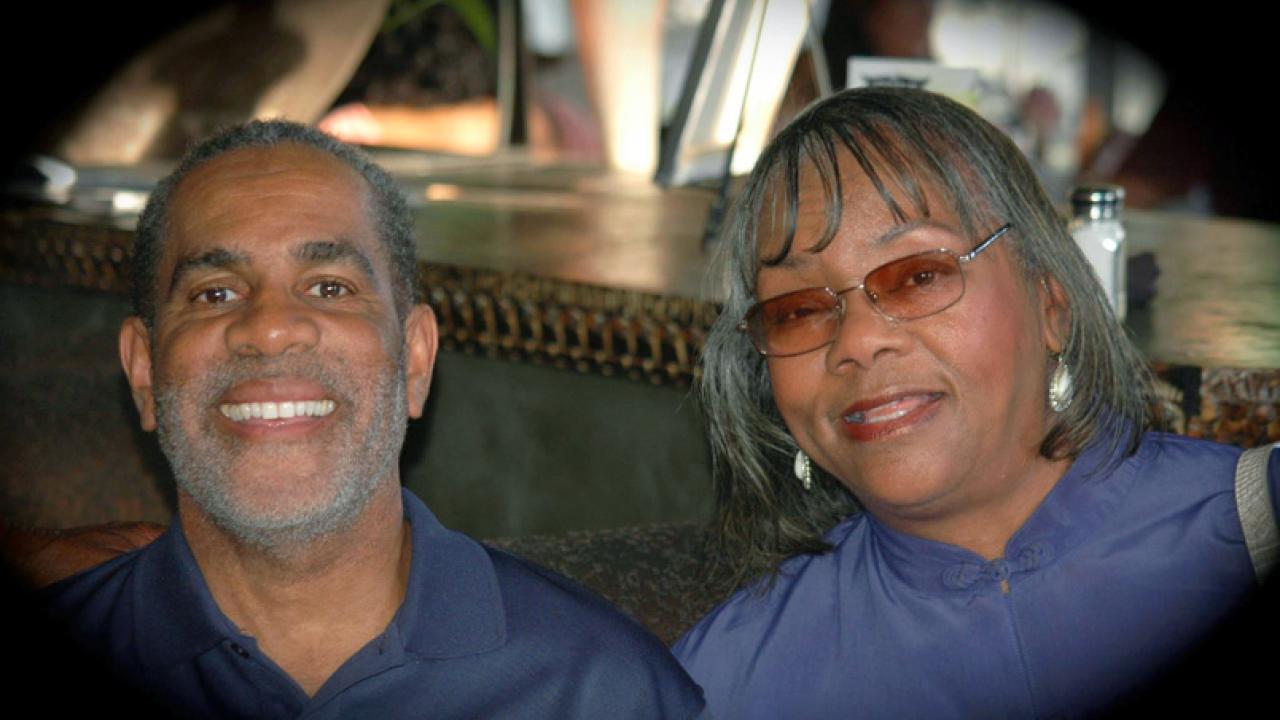 By Benjamin Ginsburg 
UC Davis alumna Linda Alexander's life changing moment happened during the summer of 1963 when she was 13 years old. Growing up in South Stockton, California, she would help her aunt, who was a teacher, in her classroom. One day, she met the principal of the school who she said told her that she would never become anything.
"I was determined to prove that man wrong," said Alexander. "When I was in college, we were some of the first students of color to go to school at UC Davis in real numbers. We were confronted with people saying 'What are you doing here? You don't belong here.'
"Because of that, my message to current students is always 'You do belong here. You can be the doctor, the lawyer, the president that you want to be.'"
Alexander attended UC Davis thanks to the Educational Opportunity Program, part of the Civil Rights Act of 1964. After graduating from UC Davis with a bachelor's degree in sociology in 1972 and a master's in education from CSUS, Alexander dedicated her 30-year career to helping bring black students at UC Davis the wealth of resources that the university has to offer.
Alexander started working in the financial aid office, and then moved to the Learning Skills Center and the STEP program, teaching study skills to students. During this time, she developed the Empowerment Program with her colleague John Ortiz-Hutson. The Empowerment Program helped bring academic assistance, faculty exposure, cultural excursions, and positive role models to students, with a focus on the African and African-American community. She played a major role in creating courses designed to increase the retention rates of African and African American students and helped develop the African and African American Academic Theme Program that continues to this day in Leslie Campbell Hall.
"I'm proud of how much I grew at UC Davis, through earning my master's degree, working as a staff member on campus and bringing educational programs to African and African-American students," said Alexander. "I'm proud that as a retiree, there are still avenues for me to go back to the university and continue supporting those students.
"When I worked on campus, I told students: 'I'm just your advisor; you are the ones who are living this, the ones who will benefit. This is a learning experience for you that will carry over to your life after college. These programs are not ours; they're yours.' Students have a unique and special opportunity to grow and flourish at UC Davis that can't be found at other universities."
In 2011, UC Davis founded the Linda Frances Alexander Scholars Program in Alexander's honor, a success program for minority students. The LFA Program provides academic, social, and cultural enrichment for African, African-American, and multi-racial students, with the aim of promoting educational success in a competitive global market.
"I'm so honored that the university supports LFA, that it continues the things that John [Ortiz-Hutson] and I worked for, to help black students succeed academically, get them ready for graduate school by teaching them how to do in-depth research, and get them ready for the job world," Alexander said. "UC Davis is like a gold mine when you think of all the resources available and the brilliant faculty, staff and advisors. The LFA program takes advantage of all those resources, and uses those minds and educational leaders to prepare the students in the program to graduate and become successful and contributing members of society."
Though she retired from official work at the university in 2009, Alexander remains connected by serving on the board of the Cal Aggie African and African American Alumni Association along with many of her fellow classmates from the early  years of the Educational Opportunity Program. She continues to advocate the power of education and the opportunities that UC Davis has to offer students of color.
"Education is not something that you want to take for granted," Alexander said. "My generation wasn't sure that we would even be able to attend college at the time, given segregationist attitudes. It wasn't the easiest thing to go through, but I'm proud to have been a part of that history. We were visionary in the sense that we worked hard to make sure certain opportunities were there for students of color who came after us. I think that was, and still is, very important."
Category
Tags