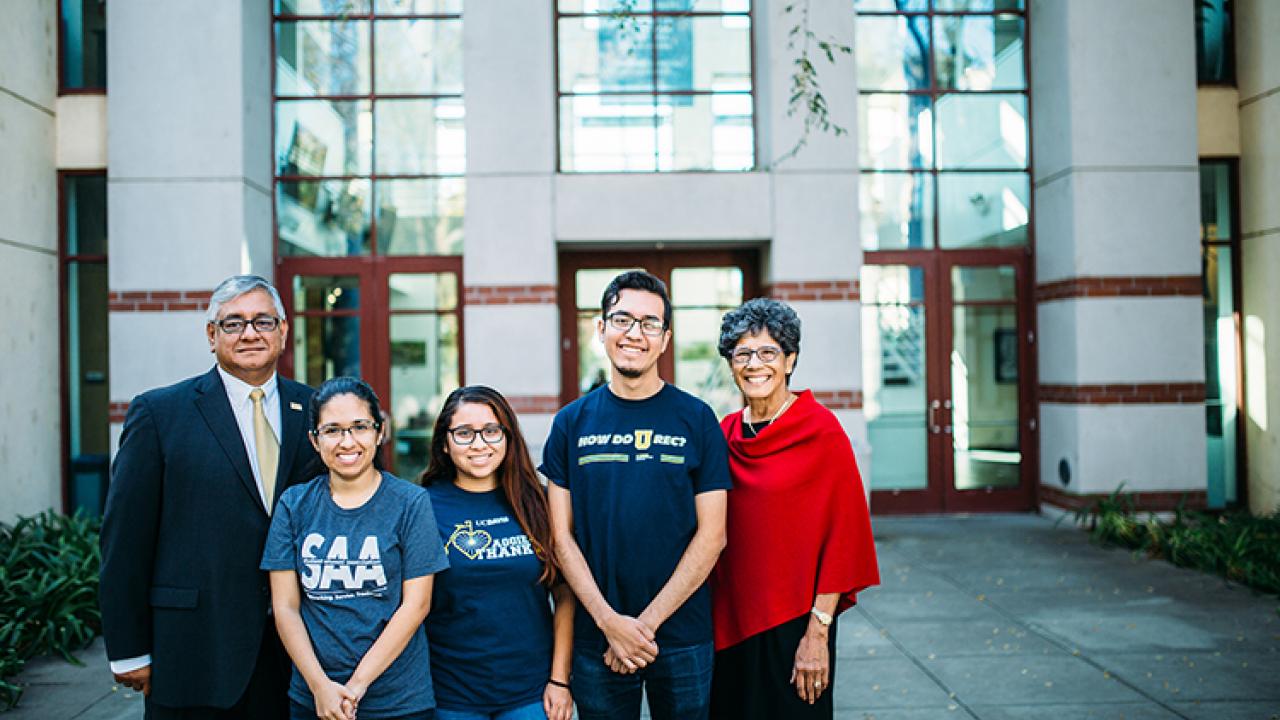 The Chicanx Latinx Alumni Association (CLAA) of the University of California, Davis is one of the fastest growing networks within the Cal Aggie Alumni Association (CAAA). The CLAA's expansion supports the growing population of Hispanic students seeking higher education in the state of California, which has been demonstrated through UC Davis' recent Hispanic Serving Institute (HSI) eligibility designation. For a university to receive this designation, 25 percent of the undergraduate student body must be Hispanic.
Caroline Cabias, '72, who graduated with a degree in political science, and now co-leads CLAA, commented on how the nearly 30,000 Chicanx and Latinx alumni are especially poised to serve the university at this time.
Cabias explains, "With this kind of growth, we need to be prepared to support those students, who are often the first generation in their families to attend college."
In 2017, UC Davis was ranked ninth by Washington Monthly magazine for universities with contributions to the "public good." To continue to excel at this, UC Davis is making it a priority to support the retention and progression of all student populations, including by partnering with Chicanx and Latinx Alumni Association.
With UC Davis being the only law school among the top 30 in U.S. News & World Report's rankings to have a majority-minority faculty, Cabias hopes the university will continue to build upon that foundation, helping to provide role models for all students.
Keys to Making a Positive Impact
CLAA, led in part by Cabias' consulting expertise in organization management and policy, shared three ways alumni networks – or even a business or other type of organization – can grow to make a positive impact: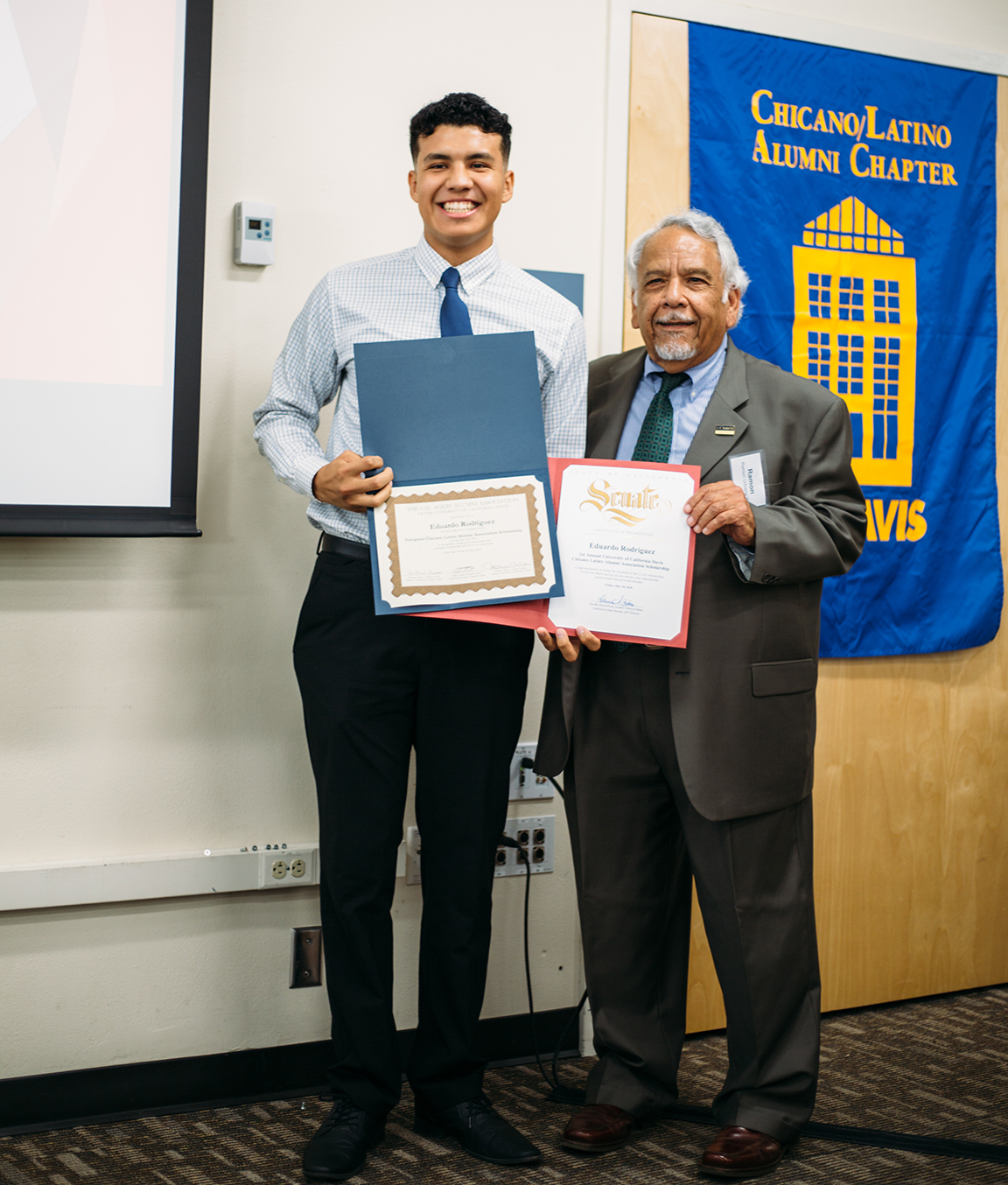 1. Determine your focus and set priorities early on. Know why you are doing what you are doing. From there, you can build a roadmap that keeps you on track for your goals.
When Cabias and others were working to reinvigorate CLAA, the group met to develop a  strategic plan for going forward.
She explains, "We brought together smart and giving individuals, representing a variety of professions and fields. Now, we continue to look to our original roadmap to see if it is time to reevaluate our goals and priorities. The learning never stops."
Through this process, the group decided to provide Chicanx Latinx student scholarships. In the 2017-18 academic year, the group presented six $1,000 scholarships to students.
Cabias explains, "When you hear these students' stories and how this kind of financial help can make a real difference in their lives, it is very encouraging for other alumni to want to support these students now and  into the future." 
2. Create partnerships to be successful. CLAA determined campus partners or programs that shared their goals and found ways to work together. One of their major partners is the new Center for the Chicanx Latinx Academic Student Success, led by Cabias' co-leader Dr. Cirilo Cortez.
In addition, Cabias and other UC Davis CLAA members reached out to fellow UC-wide alumni network leaders regarding the importance of reaching and maintaining the HSI designation and other relevant UC-wide activities. She also makes it a priority to attend other CAAA meetings and events throughout the year and with other key community organizations in the region.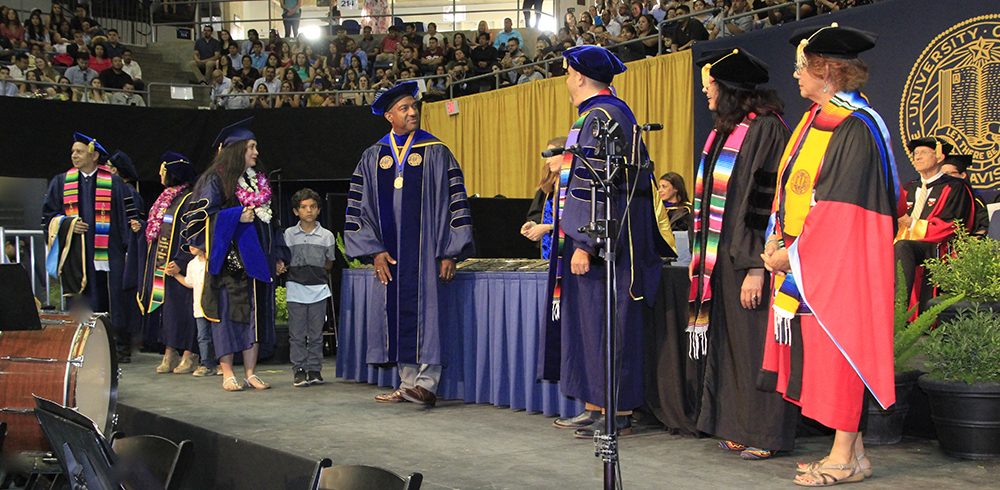 3. Find effective ways to spread the word through online mediums and in person. For example, CLAA supports a special graduation ceremony for Chicanx and Latinx students, organized by Dr. Cortez and the academic center. In spring 2018, more than 400 students attended, with their families filling the rafters of the ARC.
"When I saw those families,  it confirmed how impactful this event is for inspiring future generations to attend college," remembers Cabias.
CLAA identifies and engages new Chicanx / Latinx alumni by offering a chance to volunteer at inspirational events, such as the highly successful annual Cesar Chavez Youth Leadership Conference.
She explains, "Alumni get involved by leading career workshops and promoting higher education. They serve as mentors to a diverse group of students — even parents —from all over."
Category
Tags