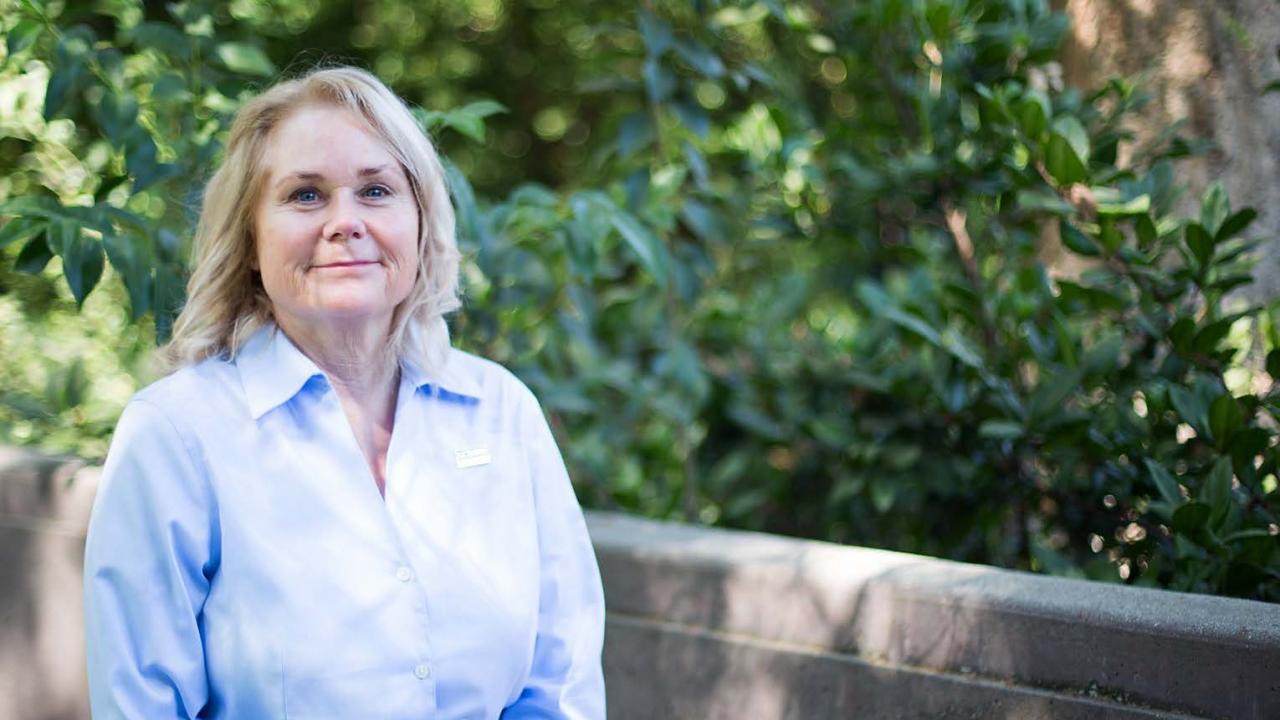 By Benjamin Ginsburg
Jill Miller '97 was already a professional before she became an Aggie. After a few years working in administrative roles and finding little opportunity for career advancement, Miller decided to work towards a bachelor's degree. By the time she transferred to UC Davis from community college, she was a little apprehensive about being older than the majority of students on campus. But she quickly realized that Aggies come from all kinds of diverse backgrounds.
After graduating with a B.S. in animal science and becoming a CAAA Life Member, Miller pursued her MBA at Saint Mary's College in Sacramento. Still a resident of Davis, Miller has worked for the past decade as a marketing manager for AECOM, a multi-billion dollar engineering consulting firm. She is an active volunteer, participates in CAAA events and has served on the Board of Directors for five years.
"Being on the board has been the icing on the cake of my involvement with CAAA because I've had the opportunity to be part of a team of alumni that are as passionate about UC Davis as I am," Miller said. "One of my favorite annual events is Aggie Diner, where alumni are matched with students to provide mentoring opportunities over a delicious dinner. Each year, I reach out to my Aggie colleagues and invite them to join me at Aggie Diner because it is such a unique experience."
Recently, the CAAA board of directors has been amplifying efforts on a career services initiative, which includes creating a taskforce that Miller chaired. One of her motivations for focusing on Aggie networking is the lack of knowledge on campus about AECOM and the opportunities for Aggies at the company.
"I was amazed that most of the students were not familiar with our firm, a global engineering firm located minutes from campus," Miller said. "I knew that we needed to become more connected with the campus Internship and Career Center in order to recruit graduating students looking for STEM careers and was determined to make it happen. Our current taskforce initiative has a number of exciting goals identified to collaborate with ICC at career fairs and through various communication tools. Aggies will hear about CAAA's various activities promoting career resources, and I recommend that they take advantage of these resources."
Category
Tags