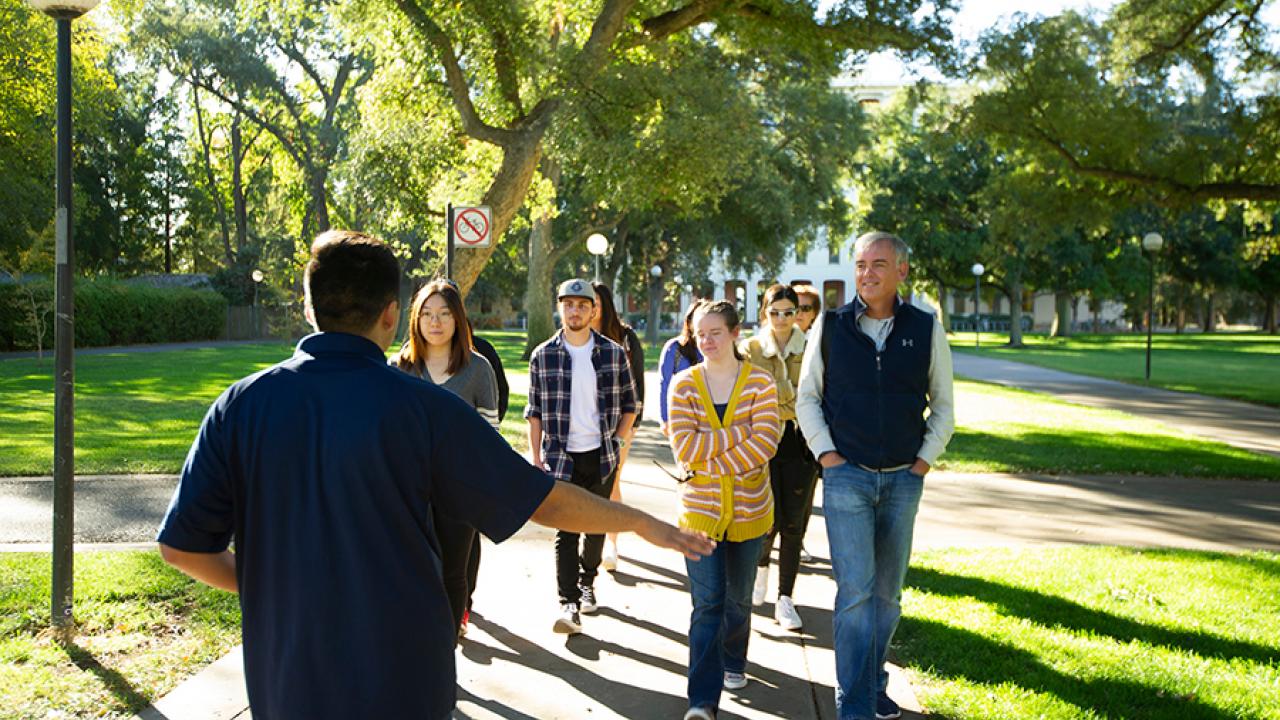 Winter Quarter 2019, is fast approaching and in preparation of the upcoming quarter there are some important information parents of UC Davis students need to know.  Many parents have concerns about the financial aspects of their student's account, making payments, obtaining access to their students account, enrolling in Deferred Payment Plan (DPP), understanding the Fee Payment Deadline and the Drop for Non-Payment Process.
On November 22, 2018, your student will receive their Winter Quarter 2019 billing statement.  This statement will include all tuition and fees, student housing fees, university health insurance and any other miscellaneous charges from authorized campus departments.  To view your students billing statement you will need to login to MyBill at https://mybill.ucdavis.edu.  It is important that your student authorizes you or any designated authorize user to access MyBill and view details on their student account. All students' information is protected by the Family Educational Rights and Privacy Act (FERPA).  It is important to remember, that this authorization is also necessary for any representative from the Student Accounting Office to discuss any details on the student account (by email, phone, in-person, etc.).
On MyBill you have the option to schedule future payments automatically. Future payments will be scheduled after the following billing cycle from the time you set them up. If you schedule any automatic payments for this current bill, make sure you go back and initiate a payment to avoid the drop for non-payment process. Once your schedule payments are active, you will receive an email notification every time a payment is scheduled with the future payment date. You will receive a reminder email for that payment and a final email once the payment has been processed. Make sure you pay attention to those emails to ensure your payments are being processed.
All parents have the opportunity to extend their student's payment of their tuition and fees by enrolling in Deferred Payment Plan (DPP).  DPP allows you to split your tuition and housing into three payments due on the 15th of each month.  This plan is beneficial to students and their family members who cannot pay tuition and housing in one payment.  There is a small registration fee associated with the plan.  For more information regarding DPP please visit our website. The only plan that is available during Winter and Spring Quarters is the Quarterly Plan.  There is a $25 application fee that is non-refundable.  If you have already enrolled in the Annual Deferred Payment Plan (DPP) and paid the $60 application fee you will be automatically enrolled in the plan for the next two quarters.  No additional steps are necessary other than paying outstanding charges and your first installment by the Fee Payment Deadline, December 15, 2018.
It is important that all parents remember, all quarterly tuition and fees must be paid by the Fee Payment Deadline to avoid being dropped for non-payment.  The Fee Payment Deadline dates are:
            Winter Quarter: December 15, 2018
                Spring Quarter: March 15, 2019
These dates are hard deadlines and if payment is not received your student will be dropped for non-payment.  To avoid this from happening to your student, please make sure to make your payment a few days before the Fee Payment Deadline. If there is a problem with your payment, it will allow you a few extra days to take care of the problem before the deadline date.  For more information regarding the Drop for Non-Payment Process please visit, https://registrar.ucdavis.edu/tuition/non-payment.cfm. You can find information on UC Davis acceptable forms of payments on the following link: https://cashier.ucdavis.edu/students.  
If your student is receiving a refund in Winter Quarter we encourage them to sign up for Direct Deposit at https://afsapps.ucdavis.edu/direct-deposit by December 16, 2018. Direct Deposit will allow a student to have their funds transferred electronically into a bank account of their choosing. It's the fastest, most secure way to receive refunds at UCD. Winter Quarter refunds will be available on the first day of the quarter January 5, 2019.
Student Accounting and Cashier's Office will be closed for the Winter Holiday on December 24, 2018, thru January 2, 2019.  We will return to the office on Wednesday, January 2, 2019.
Category
Tags