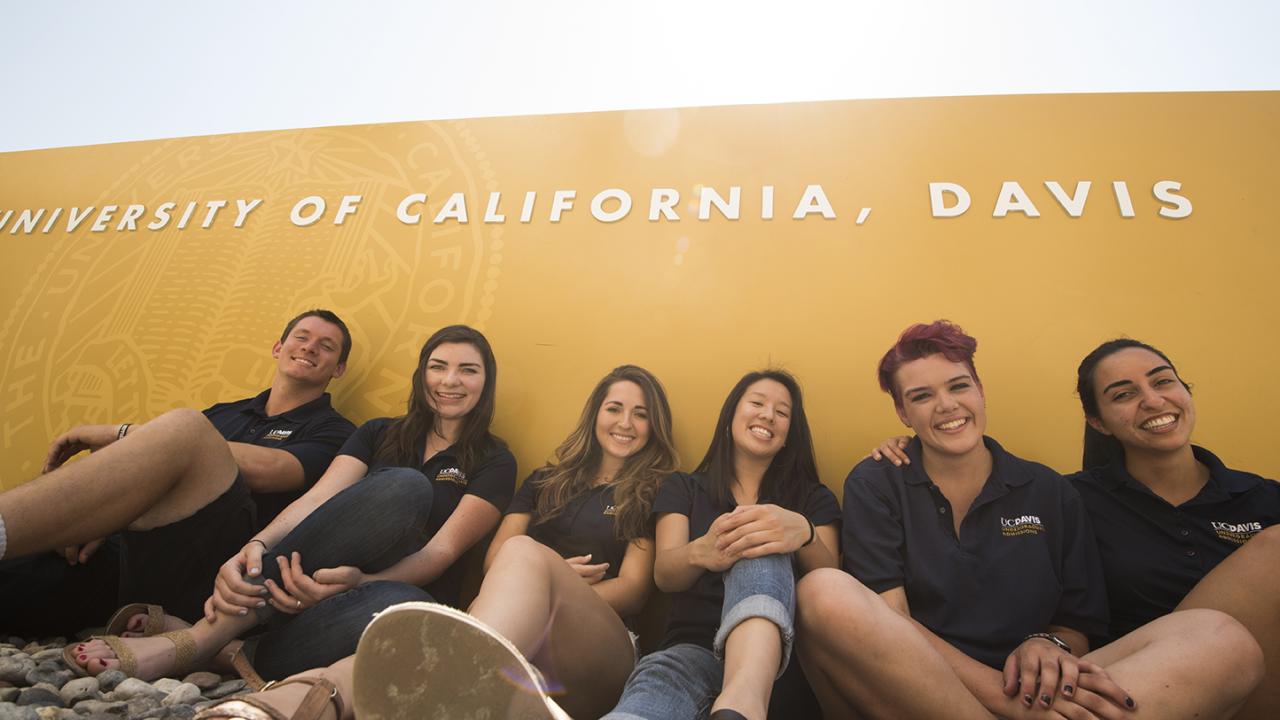 Dear Aggie Families,
As President and President Elect of the Aggie Parent and Family Council (APFC) we are thrilled to welcome you to UC Davis!
Our Council is a group of parent/family volunteers working to improve the quality of the university experience for the entire UC Davis
community.
And we want to introduce ourselves:
Claudia (president) is a parent of a fourth year student hailing from Arizona who is in the combined bachelor's/master's program in
Biological Systems Engineering. Claudia '83 is an alumna herself with a BS in Environmental Toxicology '83. She has been a member of the
APFC since 2016 and is having a blast advocating for parents and students…and loving her frequent visits to her old stomping grounds.
Her real job is a physician specializing in geriatrics at the VA in Tucson, AZ.
Joe (president-elect) is a parent of a student in economics and UC Davis rugby player going into his third year. Joe '88 is also an alumnus with a Ph.D. in Genetics. He recently joined the APFC and is enjoying making trips back to Davis and helping Aggie families connect and help their students towards success. Joe lives now in Vancouver B.C. and had careers in academia and industry.
We are also both members of the Parent Family Council and the Out-of-State and International Family Committee. This committee was
started in 2016 to support Out-of-State, International, and the general community of students' parents and families, who are unable to
participate in on-campus events and/or in daily campus life. As a committee we put together this resource sheet and a packing list
that we hope that you find helpful.
We are truly excited for our new Aggies! Please feel free to contact me at the email address below.
Sincerely,
Claudia Capurro
Aggie Parent and Family Council, President
Joe McDermott
Aggie Parent and Family Council, President-elect
Category
Tags