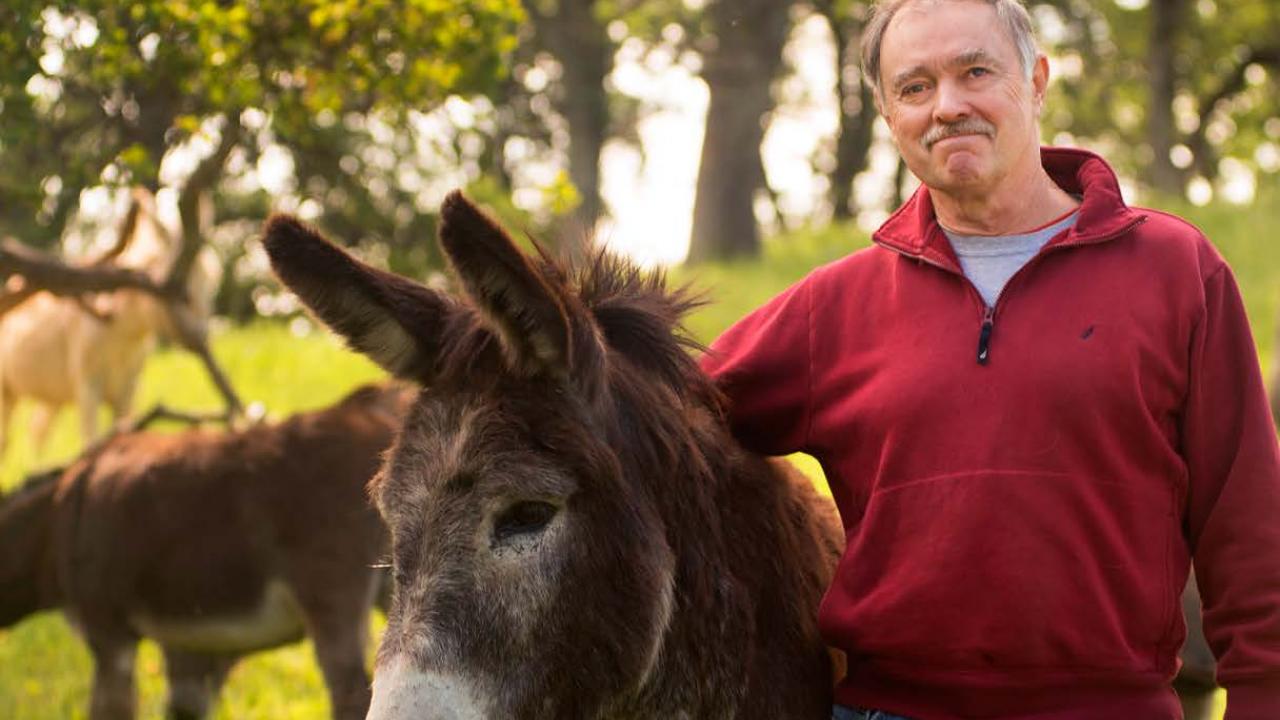 By Laura Pizzo
With a reputation for taking on the status quo, Distinguished Professor Emeritus Maury Hull left his mark on UC Davis by playing a leading role in establishing the biomedical engineering department. World-renowned in the biomedical engineering field, his current research challenges convention regarding total knee replacements, significantly reducing the number of dissatisfied patients.
So it is perhaps fitting that, while other people rescue dogs, Hull rescues burros. He and his wife Karen, who retired as the first associate  vice chancellor of Organizational Excellence at UC Davis, have 21 burros in total. The burros live at the Hull's property in Lincoln, California, fondly called Wild Ass Ranch, where they also grow a small flower farm. 
"Burros are a lot like dogs," he said, feeding them carrots out of his hand, their buck teeth gently brushing against his palm. "They love  people once they get used to them, and they'll follow you around, but they're also wild, weigh about 600 pounds, and will crush your foot if
they accidentally step on you."
The Hulls adopted many of their burros through the Bureau of Land Management Wild Horse and Burro Adoption Program, which helps control wild burro populations.
In addition to rescuing burros and caring for their flowers, the Hulls remain active parts of the UC Davis community. The couple recently signed a $1 million bequest to endow a professorship in biomedical engineering at UC Davis. Hull also continues to conduct part-time research at the university. 
Category