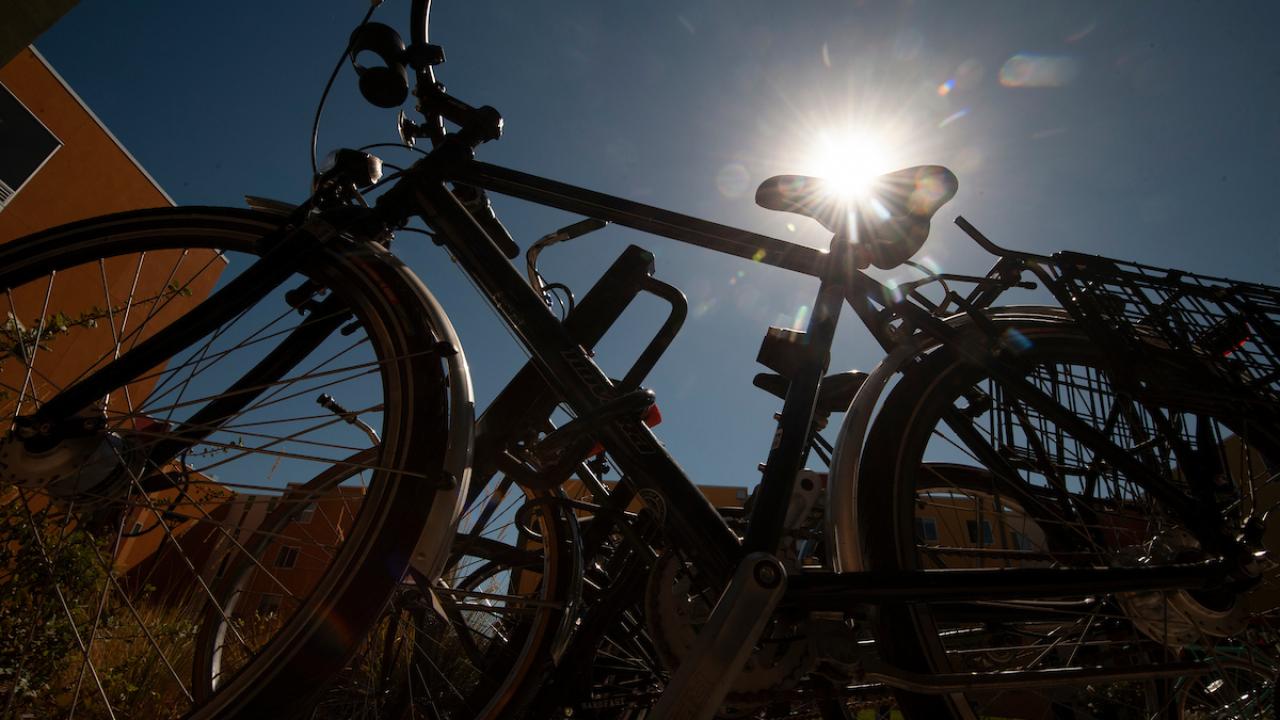 Did you know that UC Davis has cages for bicycle parking? If you've been to the Quad Parking Structure, you may have seen an enclosure with vertical steel beams and floor-to-ceiling grates on the main level with several bicycles securely stored behind a locked gate. That's a bike cage and your student could get in on that! In fact, bike cage parking spots are available to any UC Davis affiliate (students, staff, and faculty) who is looking for a more secure way to park and store their bicycle on campus.
Currently, Transportation Services is working on building two more cages in the Pavilion Parking Structure, to be completed in the Winter Quarter, and also in the Gateway Parking Structure, to be completed in Summer 2019. Each cage location allow has capacity for 25-30 bicycles. Users will be given a secure access code and use of dedicated repair stations (with tools and pump), all located inside.
A a one-year subscription is $120 for general use and $96 if you are a member of the goClub (psst, it's free to join the goClub). Bicycle cages are secure (have we mentioned that?), keep your bicycle out of the rain and guarantee you a parking stall. There's no limit to how long you can store your bicycle (provided you're current on your rent). Plus, you'll have added peace of mind of knowing your bicycle will be in the same place and condition as how you left it. 
Is bicycle cage parking for you? If you are a cyclist that tends to leave your bicycle parked for long periods of time (e.g. overnight, through the weekend), you should definitely consider renting a space in a bicycle cage. If, however, you ride your bicycle primarily during the day, park it in an area with lots of foot traffic, know how to properly lock your bicycle to a bicycle rack, don't care so much about nics to the finish of your frame, and take your bicycle home at night; renting a space in a bicycle cage would be nice option, but probably not necessary.
For more information on renting a space in a bicycle cage, please visit Transportation Services at 200 North Dairy Road.
Category
Tags