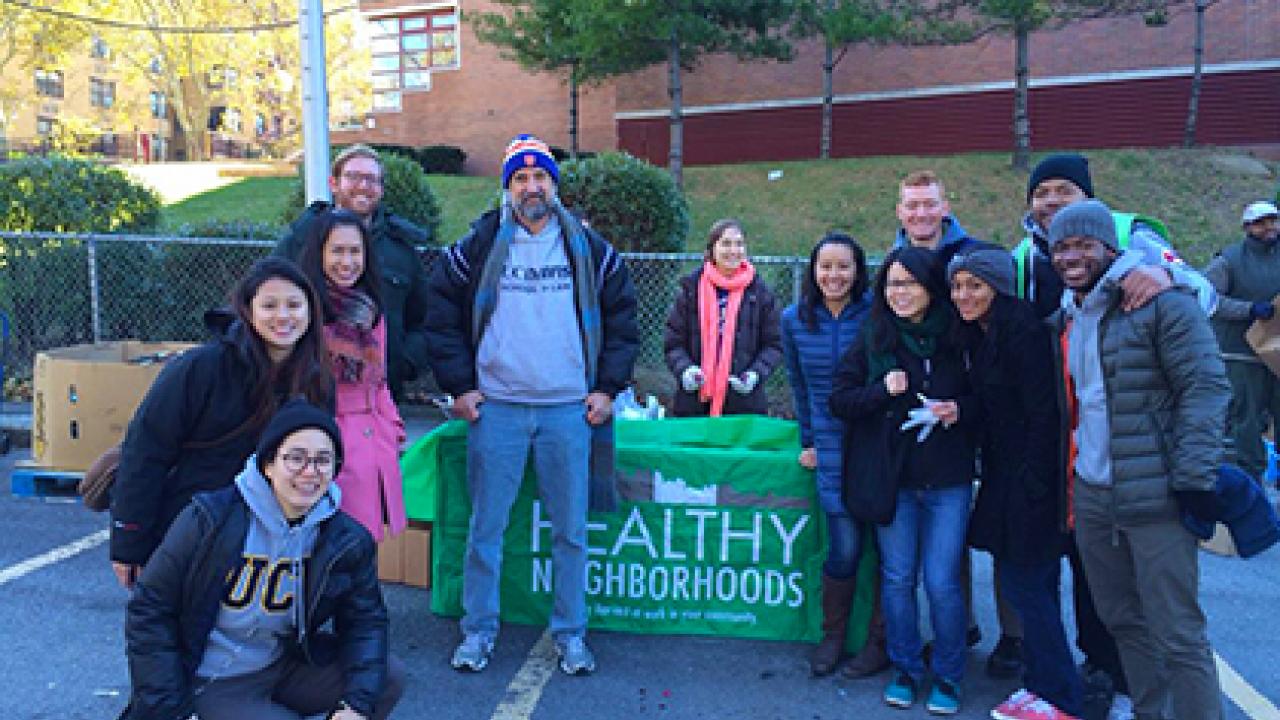 This November, the Cal Aggie Alumni Network in New York City partnered for the second time with City Harvest to help feed the community. City Harvest is a food rescue organization that takes donations of leftover food from farmers' markets and restaurants that would otherwise be thrown out and distributes them to 33,000 people every week. The organization helped start the food rescue movement in 1982, when a group of New Yorkers saw that New York City had an excess of food even while many residents struggled to feed themselves and their families. 
Divvying up enormous bags of cabbage and head-sized beets, 15 local UC Davis alumni helped ration out 14,400 pounds of produce at City Harvest's distribution center in the South Bronx. With more than 1.4 million New Yorkers facing hunger every year according to City Harvest's website, the need for volunteers never runs dry.
"I think community service is one of my favorite activities to do with Aggies," said Liz Davis '06, who organized the event for the NYC Alumni Network. "We got to interact with the community, and you could see that everyone was grateful for the help."
Davis commented that working with City Harvest resonated with alumni in New York because it coincides with the university's ongoing mission to combat hunger locally, nationally, and globally. Other projects have included a day spent planting tulips and daffodils in East River Park. She said that alumni feel that projects like these keep them connected to UC Davis as well, bringing back memories of agriculture and an outdoor lifestyle.
"The farmers' market is a big part of student culture at UC Davis," Davis said. "Now we're helping to link farmers to communities in need." 
Category
Tags