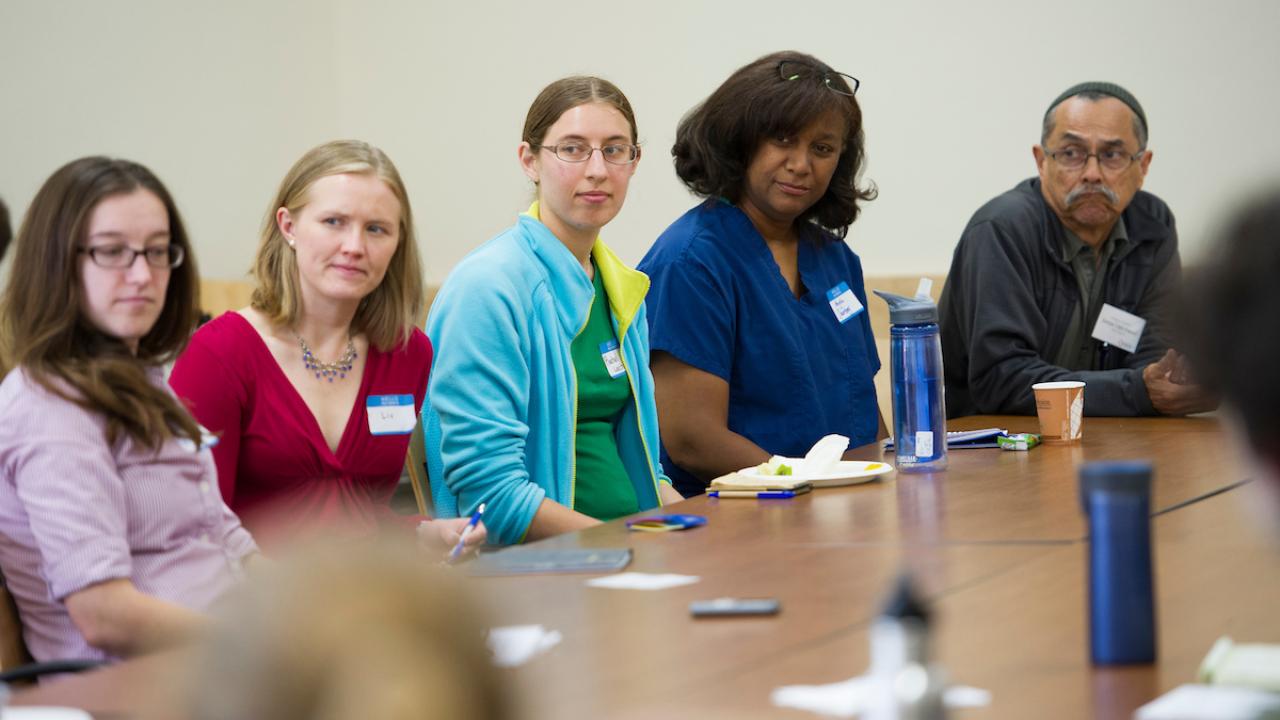 By Ken Barnes
Why are employer info sessions crucial to the job search? First, let's start with what an info session is. Employer information sessions are 1 -2 hour lectures, presentations, or talks given by representatives and recruiters. They offer insight into companies, position requirements, culture and more.
Benefits to your student for attending info sessions include:
Learning more about employers of interest

Networking and developing professional contacts

Learning about internships, co-ops and job opportunities

Learning about company structure, fit and potential

Food is often served, and swag is often given away

Obtaining interviews directly from company reps
Employers generally offer info sessions under two circumstances: after career fairs to capitalize on campus visits (often because travel is involved) and during the year to attract students. If a company has offered an info session after a career fair, your student should strongly consider going –– even if they didn't sign up for an interview. Career fairs can be hectic, and your student may only have a few minutes to talk to reps. Info sessions give significantly more insight and are unofficially considered a requirement for interviews. Many representatives also hold interview spots for those who attend, so attending can be a quick an easy way of getting past the first step of the hiring process and getting the interview.
Attending an info session also shows an employer that a student has a strong interest in that company, and is a chance to gain additional information they may not get before the interview. Also, when your student interacts with the employer they are actually being interviewed, and their responses may help them get hired. Any time your student talks with an employer they should consider it as an interview, and can use that info session to make a great first impression for the official interview.
Tips on successful info sessions:
Dress professionally—business casual or professional.

Ask questions. Do research and prepare quality questions to ask during the presentation.

Bring copies of your resume and business cards if you have them.

Don't be shy! Reps expect to interact with students and share their experiences and knowledge. They are more likely to remember students who show initiative and chat with them. Also, think on your feet and respond to things they say by asking meaningful, related questions.

Get a good feel for the company by talking to more than one representative.

After the info session, look up each rep on LinkedIn. If you build up a rapport with them, consider connecting with them.
I would be remiss if I didn't state what not to do during info sessions:
Don't grab food and walk out early. Reps may not remember you, but they'll remember UC Davis. It may be a factor in deciding to come back.

Don't go just for swag. Talk to companies, then wait to be offered swag.

Don't go unprepared. It's a networking event, so prepare your 30-second pitch. If you don't have one, contact the Internship and Career Center or do research on how to prepare one. Also, practice before you go!

Don't leave early unless you absolutely have to. Remember, you are an ambassador of the university. Represent UC Davis well!
To find out about upcoming info sessions, have your student log into Aggie Job Link. An RSVP is encouraged but not required. For more questions, contact the Internship and Career Center or go to our website at http://icc.ucdavis.edu.
Category
Tags