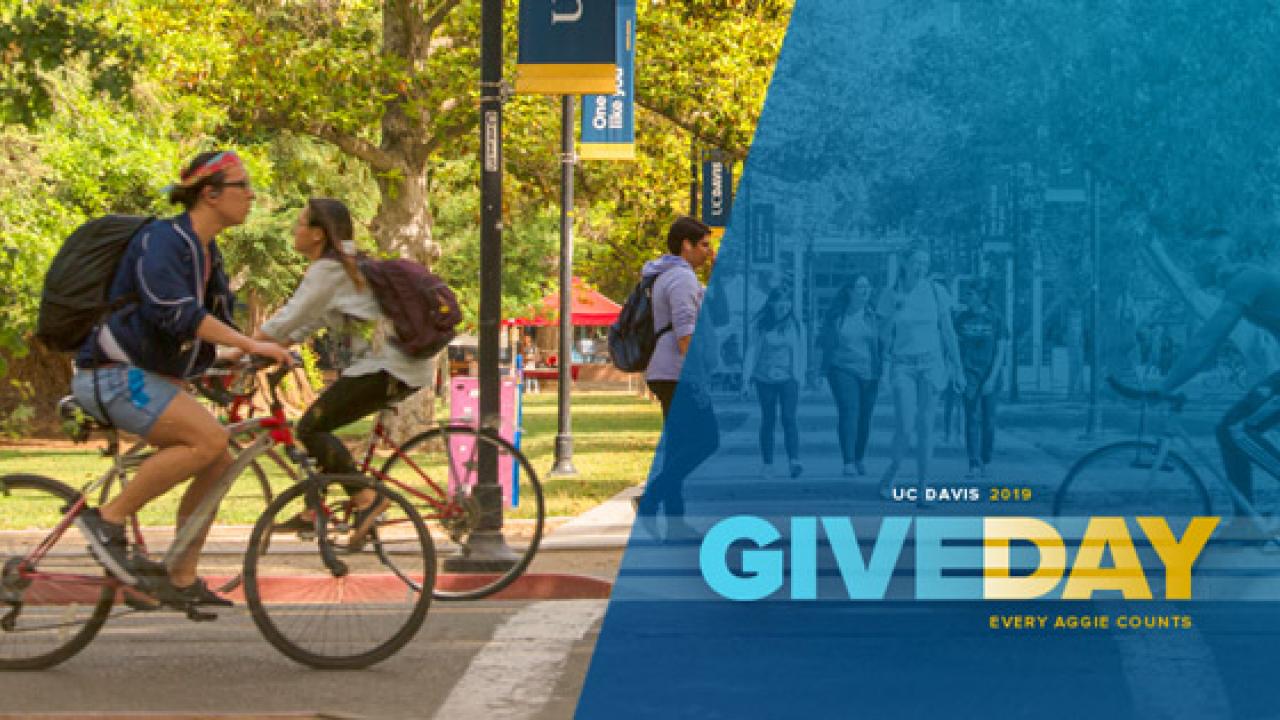 By Eric Gifford
Parents send their kids off to college — but at UC Davis, parents are a beneficent presence on campus each and every day, helping to enrich the quality of teaching and learning that their own students experience.
How? Through the Parents Fund, a resource that elevates the quality of education and research at UC Davis.
The Parents fund helps support two key programs. The Chancellor's Fellows, an honors program that funds outstanding young faculty to build upon their teaching and research excellence, and the Chancellor's Award for Excellence in Undergraduate Research, which rewards students whose achievements in research or scholarship have been deemed outstanding.
Both of these programs strengthen the value of your student's educational experience at UC Davis by encouraging engaging, hands-on teaching that inspires and excites, and groundbreaking research that improves our world and opens possibilities to young people.
You can be part of this by contributing to the Parents Fund on Give Day — and this year, your donation goes further. UC Davis parents Mardi Dier and Will Kushner have generously issued a $5,000 Parent Fund Challenge, meaning your gift in any amount will help unlock $5,000 for the UC Davis Parent Fund.
Please consider taking part in an exciting Give Day challenge that enriches education for every student at UC Davis. The best news is that you don't have to wait. Your gift now counts toward Give Day! Even after Give Day, your gift can still be counted. 
Visit the Give Day Parents Fund site and help make a difference for students like yours by giving to the UC Davis Parents Fund today.
Category