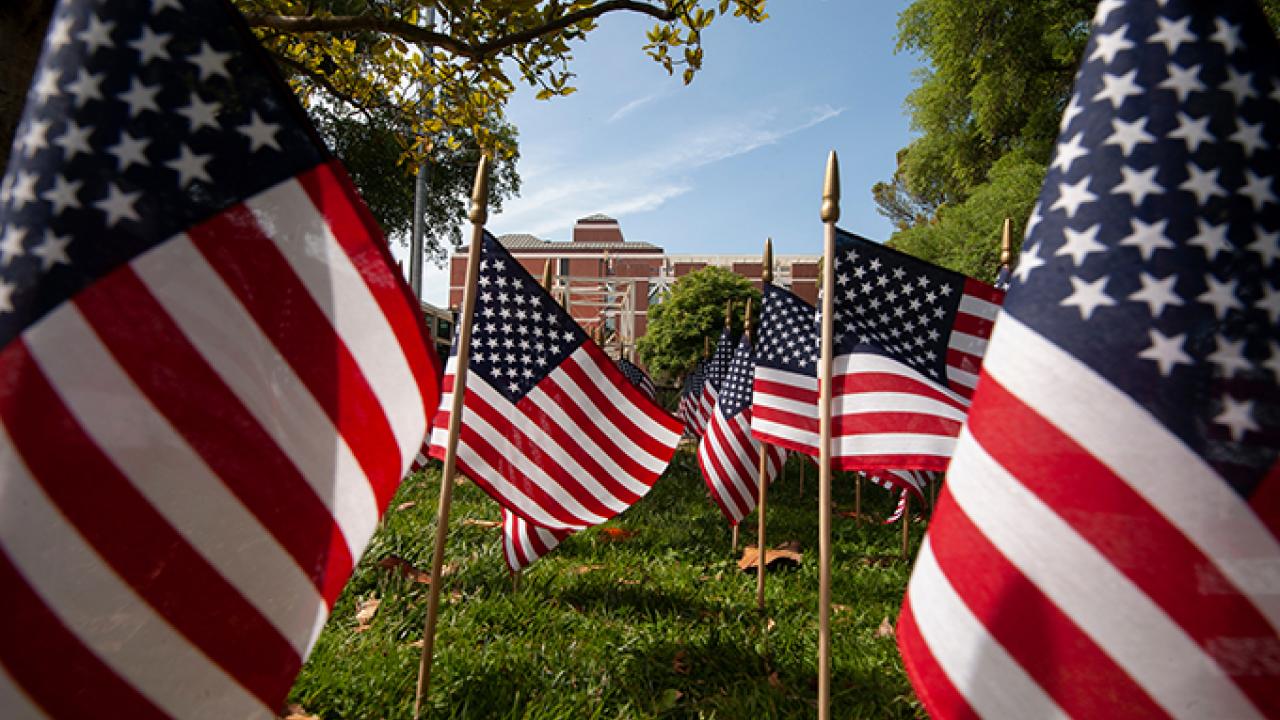 Megan Kennedy, '14, who graduated with degrees in philosophy and political science, lights up as she explains the vision for the Cal Aggie Alumni Association (CAAA) UC Davis Military Network, which she co-leads and co-founded in 2017 with Joseph Wetherbee '16.
This year, UC Davis ranked 18th for Best College for Veterans by US News Report. Still, Kennedy says there is room for improvement, adding that nearly two-thirds of the national veteran population are also first generation college students — so it is important to raise awareness about the resources available, especially for those transitioning to university life with families.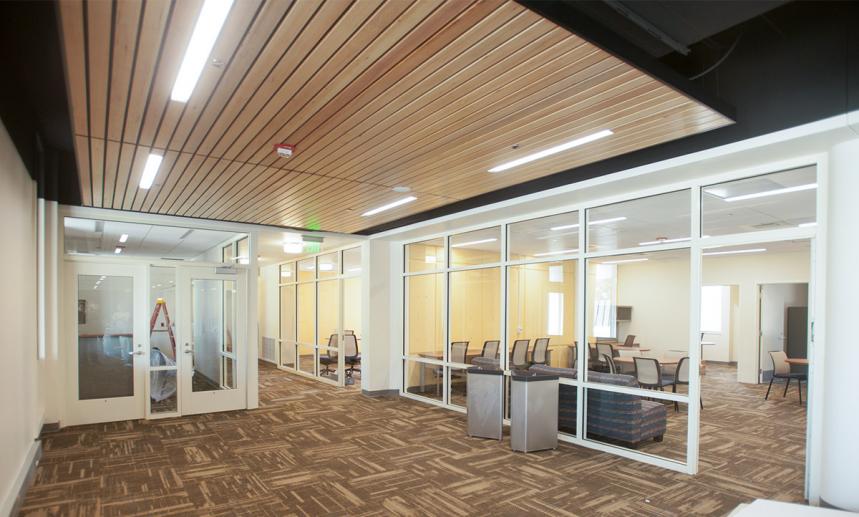 UC Davis resources for military affiliates are not limited to only those who have served. For example, the Veterans Success Center in the Memorial Union has supported more than 700 Aggies this past academic year; 200 of these have been veterans and service members and the rest have been dependents. The UC Davis Military Network — or UC Davis Mil Net for short — was intentionally named to include spouses and children of those who have served. 
"Hopefully by building a strong alumni military network, we can build an even stronger student military network," explains Kennedy, who also works full-time at the Undergraduate Admissions office, specializing in military-affiliated admissions and recruitment.
Kennedy's goal for the military alumni network is to grow to have at least one military-affiliated individual in each of the alumni networks around the world.
"I want alumni to know that when they graduate and leave UC Davis, there's going to be somebody there that understands them and helps them feel they belong," Kennedy said. "Whether they find themselves in Hong Kong, Taiwan, Chicago or Washington D.C., they have someone to call, go to lunch with or email for support."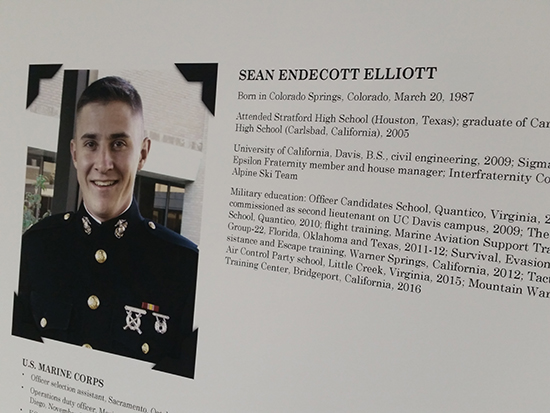 The next phase of UC Davis Mil Net's growth is to be more present at campus events and hold more networking opportunities for students, alumni, faculty and staff. In addition, the network has formed a partnership with the Veteran Constituency Group and serves on the board for the annual Memorial Day Ceremony. At the event this past year, a name was added to the Gold Star Aggies Wall, honoring UC Davis student, Capt. Sean Elliot '09, who gave his life to service.
Kennedy remarked, "It's powerful to see our campus community come together to support one another in moments like this."
Kennedy is hoping to build a database of military-affiliated alumni so she can tailor the opportunities CAAA offers to all alumni to fit this group's needs and interests, including the following:
"How great would it be to have a veteran service member and an alum say, 'This is what my career is really like.' These conversations would provide a bridge between military service, school, and post-graduation career, helping other Aggies navigate huge transitions. Together — being an Aggie and a military affiliate — is a powerful thing," explains Kennedy.
Kennedy strives to use her own Aggie-military connection to help military families be successful through UC Davis Mil Net.
"Loving what you do is important, it keeps you grounded and focused and moving forward," Kennedy said. "That's why I continue to support my fellow Aggies."
If you are a military affiliate, please email alumni@ucdavis.edu to be added to our military affiliate mailing list to receive Military Network event information and news.
Category
Tags