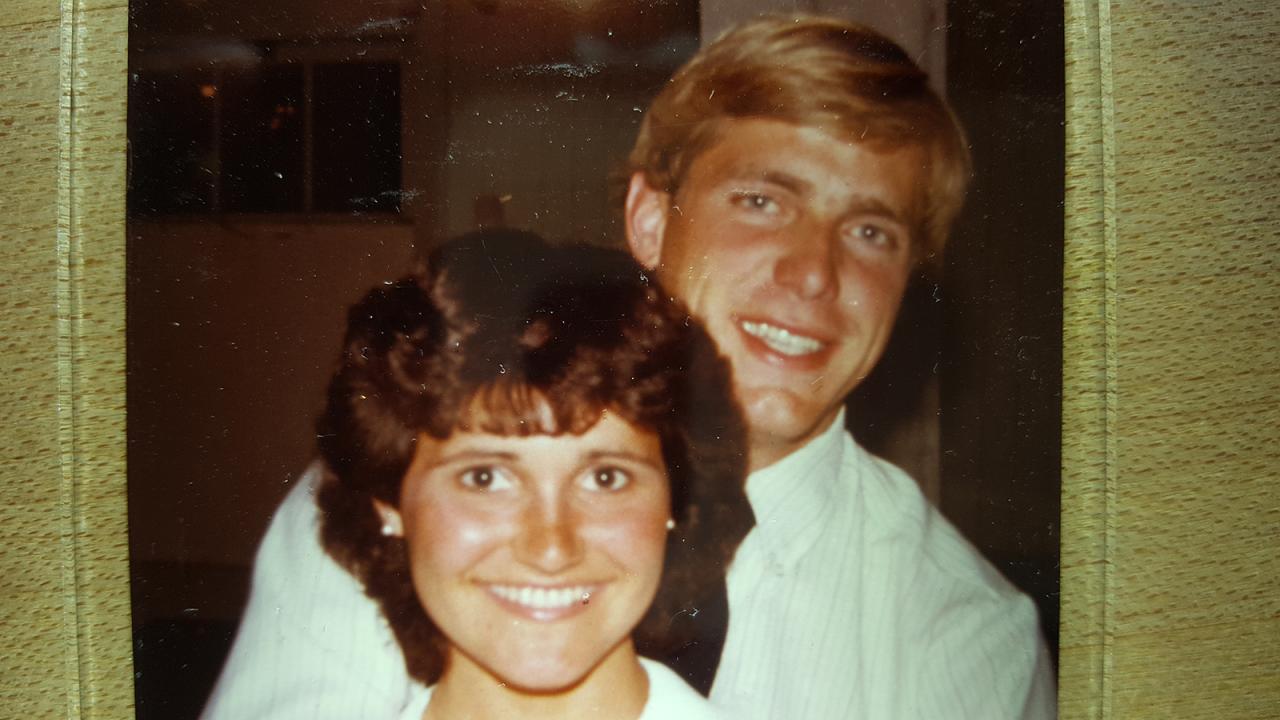 By Trevor Stewart
University of California, Davis, alumni Scott '84 and Suzie '84 Havemann love to share the tale of how they fell in love and talk about the place that made it all possible.
In 1982, Suzie was a junior third-year student at UC Davis and was moving into a new apartment complex. It was her first time living off campus; she previously served as a resident advisor in the residence halls. Her roommate, Laurie, placed a photo on the wall of herself with some friends. Suzie took notice of Scott in the photo and confidently proclaimed, "That blonde-haired guy is cute; I'm going to marry him someday." Her roommates laughed but admitted they wouldn't be surprised because when Suzie puts her mind to something, she most often achieves her goal. 
Finally "running" into each other
Suzie did not have the chance to meet Scott until her roommate convinced her to become a little sister to Chi-Phi Fraternity. At the end of the quarter, Suzie noticed Scott and his friend, Charlie, in front of the Chi-Phi house warming up for a run. Scott asked Suzie to join them, and she did.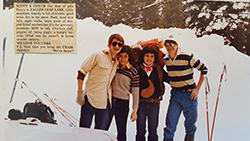 "I think they were impressed I could run eight miles and keep up with them," Suzie laughed. The following day, Suzie left for winter break and headed home to Los Alamos, New Mexico.
Upon returning to the UC Davis campus for the next quarter, Suzie didn't have to wait long to see Scott. The first class she walked into was economics; she noticed right away that Scott was also enrolled in the course. The next class was an accounting course and, again, there was Scott. Later on that week, in an art history elective, Suzie and Scott again found themselves in the same class.
"I couldn't believe it," Suzie said. "There were about 10 people in the entire class, and somehow Scott and I were in it together."
The last class of the week was marketing. Suzie settled in, looked up from her seat and saw Scott. They were in all four classes together for the quarter. Fate seemed to be bringing Scott and Suzie together.
"We registered for our classes in October before we ever even met," Suzie said. "There's no way we could have planned to be in all the same classes."
In their marketing course, Suzie and Scott had the opportunity to grow closer during a group project. The group chose to create a marketing plan for Kenwood Vineyards and Winery, a project that sparked a lifelong interest in wine.
Their feelings blossomed for one another as they embarked on more long-distance runs and started spending more time together, and their relationship has been interweaved with a shared love for their alma mater since the very beginning. Their first date was the Chi-Phi formal, and the couple quickly became study partners and began participating in intramural sports together. And the rest, as they say, is history. 
Flash Forward
Now, Suzie and Scott have been married for 31 years and have two sons, both of whom are also UC Davis alumni:
Ben '13, who majored in Biology and Chase '15, who earned his degree in Civil Engineering.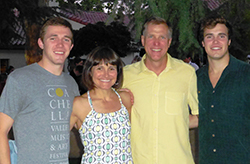 Currently, the couple resides in Los Alamos where Suzie works as a realtor with RE/MAX First and Scott works as a project manager at Los Alamos National Laboratory. They've made it a family priority to remain connected to UC Davis; when their sons were in college, the Havemanns joined the Parent and Family Association. Now, they remain connected by giving back to UC Davis.
"When our sons were going to UC Davis, we saw firsthand what a difference philanthropy made in students' lives," Suzie said. "We are proud of UC Davis. It's a great school, and we give back because we want to help take the university to even greater heights.
Category