Parent's insider guide: all you need to know about Picnic Day 2022
Picnic Day is on April 23rd, 2022, will you be joining us? This year's theme is Rediscovering Tomorrow and will be the first in-person Picnic Day since 2019. Read on for everything you need to know about Picnic Day: history, can't miss events from previous lineups, parking information, and food recommendations. If you are already a Picnic Day expert, scroll down to the bottom of this article to test your knowledge with a little bit of trivia. 
The information provided is subject to change, so you'll want to be sure to visit the Picnic Day website for more information as Picnic Day approaches. We've updated this insider's guide as of 4/19 to reflect the new changes Picnic Day has released. 
Alumni and Affiliate Relations wants you to join us for our events! You can register and view events here. We'll be hosting a virtual pancake breakfast just before the parade begins, an in-person traditions walking tour, a member lounge for APFA members, an event to meet this year's parade marshal, and so much more! 
COVID-19 Guidelines: 
To protect the health of our community, here are a few things you need to know. If you're feeling sick, please stay home and UC Davis employees and students should report any positive cases. Face coverings are strongly recommended and required in public transit, healthcare settings and when visiting the testing kiosks at the ARC and Healthy Davis Together locations.
Please be prepared to fill out the UC Davis Daily Symptom Survey for entrance into some indoor events at campusready.ucdavis.edu/symptom-survey. Screening is at the discretion of individual exhibits and animal events. On the symptom survey webpage, you will see that there are two versions of the survey—one for UC Davis employees and students and one for visitors—so please be sure to select the version that applies to you.
Campus visitors can refer to this resource for Information on Campus Visitors with any questions they may have. Campus Ready also has all of the updated information on COVID-19 policies. 
History Behind Picnic Day: 
From the very first Picnic Day in 1909, it has become the crown-jewel event of the UC system and is greatly cherished by UC Davis. It is one of the largest student-run events in the country, and Picnic Day demonstrates the diversity and achievements of the UC Davis community in areas such as research, teaching, service, and campus life. 
The Picnic Day tradition began in 1909 for people to view the University Farm's new dairy barn. More than 2,000 people attended and brought picnics to accompany the coffee, cream, and sugar the University Farm provided. The University Farm continued to sponsor and plan the event until 1912, when Picnic Day planning responsibilities were transferred to the student committee. 
Picnic Day now offers a variety of entertainment for all ages and it is not an event you want to miss out on.
For more information on Picnic Day history, you can visit this website. 
Entertainment Events You Won't Want to Miss: 
The following events are some highlights being offered during Picnic Day this year. Be sure to visit the Picnic Day Website to view the other events they have planned this year.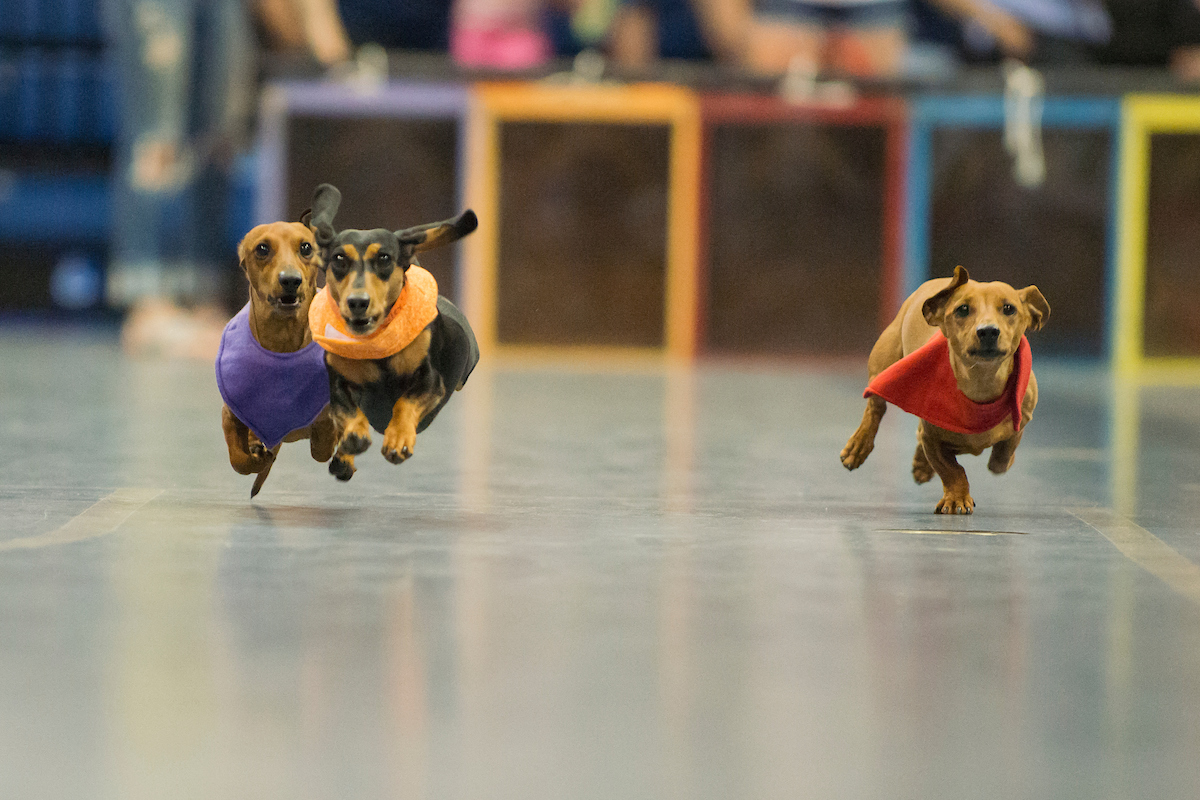 Source: Guide: UC Davis Picnic Day 2019
This year's Doxie Derby is taking place at the University Credit Union Center from 12pm-2pm. 
Can't make it to the live event? A livestream will be available at this link: tinyurl.com/108picnicdaydoxiederby 
The Doxie Derby is one of Picnic Day's most popular events. At this event, thousands of spectators watch as adorable Dachshund's race one another to the finish line. This event is hosted by the UC Davis School of Veterinary Medicine in order to help them raise funds for their licensing exams at the end of their training. Because this event is so popular, you'll want to be sure to arrive early so that you can see it in person. If you can't make it, no worries, because the event will be live streamed so no one misses out on the fun.
Animal Events: 
There are many events throughout the day that offer amazing experiences to interact with animals. This year, some of the events include: 
Petting Zoo at Cole Facility from 10am-2:30pm
Cow Hand Milking at Cole Facility from 10am-3pm 
Orphan Kitten Project at Giedt Hall 1001 from 10am-3:30pm  
Norcal Live Bats at Hutchinson Field from 10am-4pm 
You can view the many other animal events here! 
Davis Dance Revolution: 
Source: Guide: UC Davis Picnic Day 2019
The Davis Dance Revolution (DDR) is an exciting way to end Picnic Day. Hosted by the UC Davis Center for Student Involvement, there are modern and traditional dance routines at this annual competition, so be sure to stop by to see which student group takes home the top prize. 
DDR is taking place at the University Credit Union Center from 7pm-10:30pm, and tickets can be found here. 
Liquid-Nitrogen Frozen Sorbet: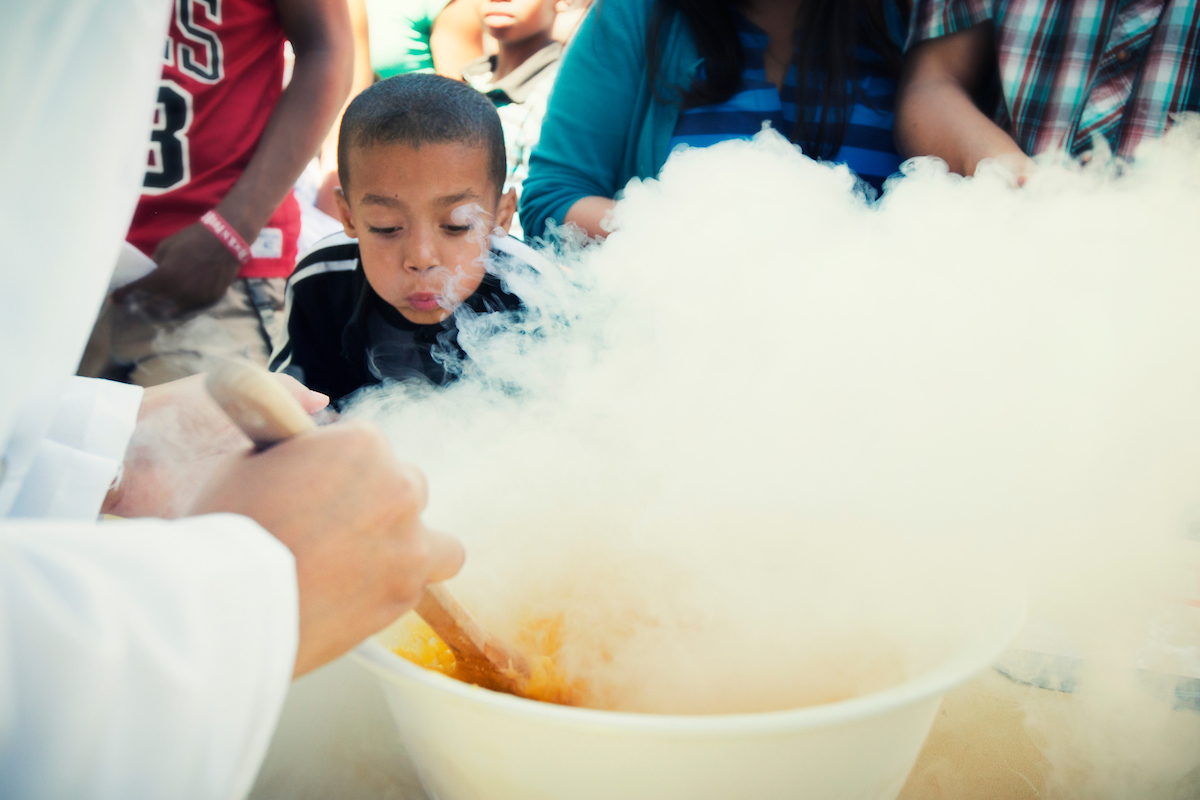 Source: Guide: UC Davis Picnic Day 2019
The UC Davis Student Chapter of the American Institute of Chemical Engineering hosts an event where you can make liquid nitrogen ice cream. This is an exciting opportunity to see this chemical phenomenon take place, and you may even get to enjoy some of it afterwards. This year, the event is taking place at South Bainer Hall Lawn from 10am-2pm. 
Laser Maze: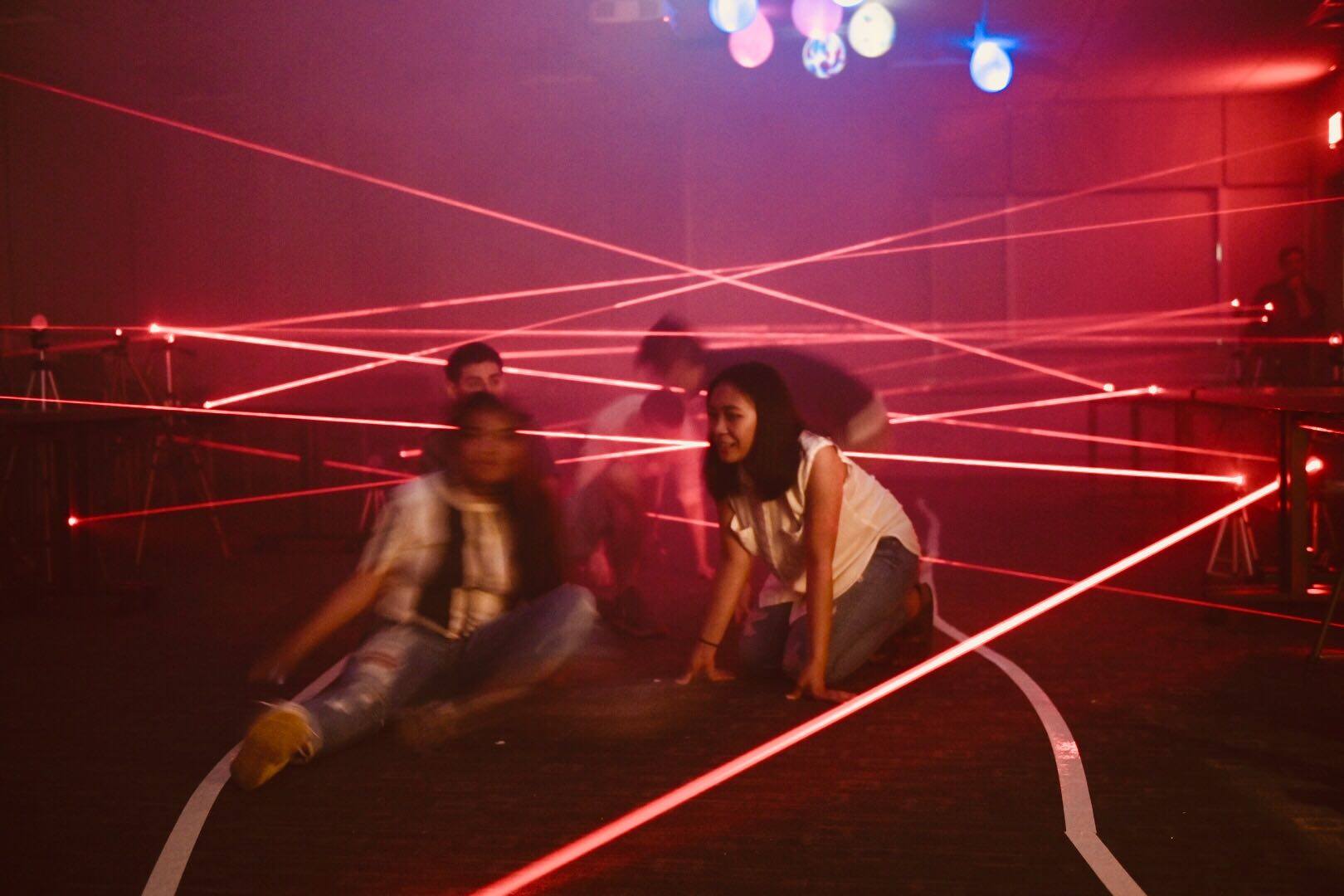 Source: UC Davis Facebook Page
The laser maze, happening at Kemper Hall 1003 from 9am-2pm, is an exciting event where you get to navigate your way through a maze made entirely from laser beams. You'll want to get there early to avoid the long lines! 
Cockroach Racing: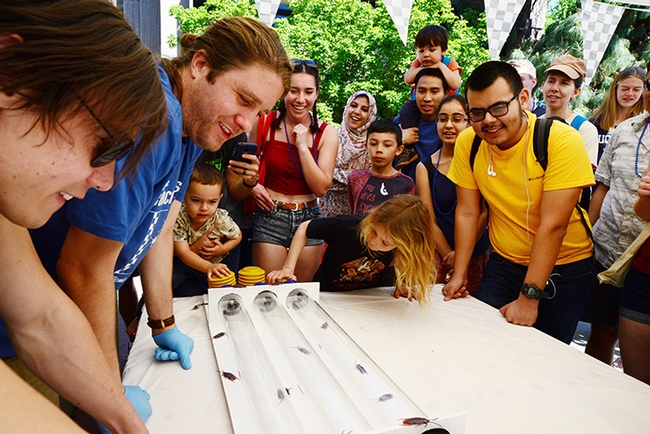 Source: Bug Squad
Cockroach racing is another very popular event hosted by the UC Davis Entomology Graduate Student Association (ESGA). The roaches will be racing all day in front of Briggs Hall from 11am-3pm. Make sure to come out and support your favorite racer! 
Scavenger hunt: 
The scavenger hunt provides you with the opportunity to both attend Picnic Day events and win fun prizes. There is usually one grand prize winner, with runner-ups also receiving prizes based on their final placement. 
How to play
1. Scavenger huntees will need a mobile device to access the scavenger hunt at tinyurl.com/108picnicdayscavengerhunt
2. Explore Picnic Day and the campus by answering the questions on the google form.
Pro-tip: Use the schedule of events and the Picnic Day website to help guide you! 
Children's Discovery Fair: 
The Children's Discovery Fair offers a variety of fun crafts and activities for children and families to enjoy. Join the Fair at the Hoagland Lawn for fun adventures and new experiences! Here are some events featured at the Children's Discovery Fair: 
Rainbow Flavors with the Davis Food Co-op @ 10am to 4pm
Taste the flavors of the rainbow and learn about how different colored foods fuel your body. Learn about
the importance of Local and Organic Produce from our teachers and our coloring pages. 
T-Shirt Capes @ 10am to 4pm 
Want to feel like a superhero (or supervillain!) during Picnic Day? Stop by and design your own cape
made from old t-shirts so you can fly to your next adventure!
Loteria @ 10am to 12pm 
Come learn to play Loteria a traditional game similar to Bingo, where you will learn words in Spanish next to your friends and with the help of fun pictures.
Give Day: 
Join us for our sixth annual UC Davis Give Day April 22-23! 
Picnic Day 2022 Campus Map: