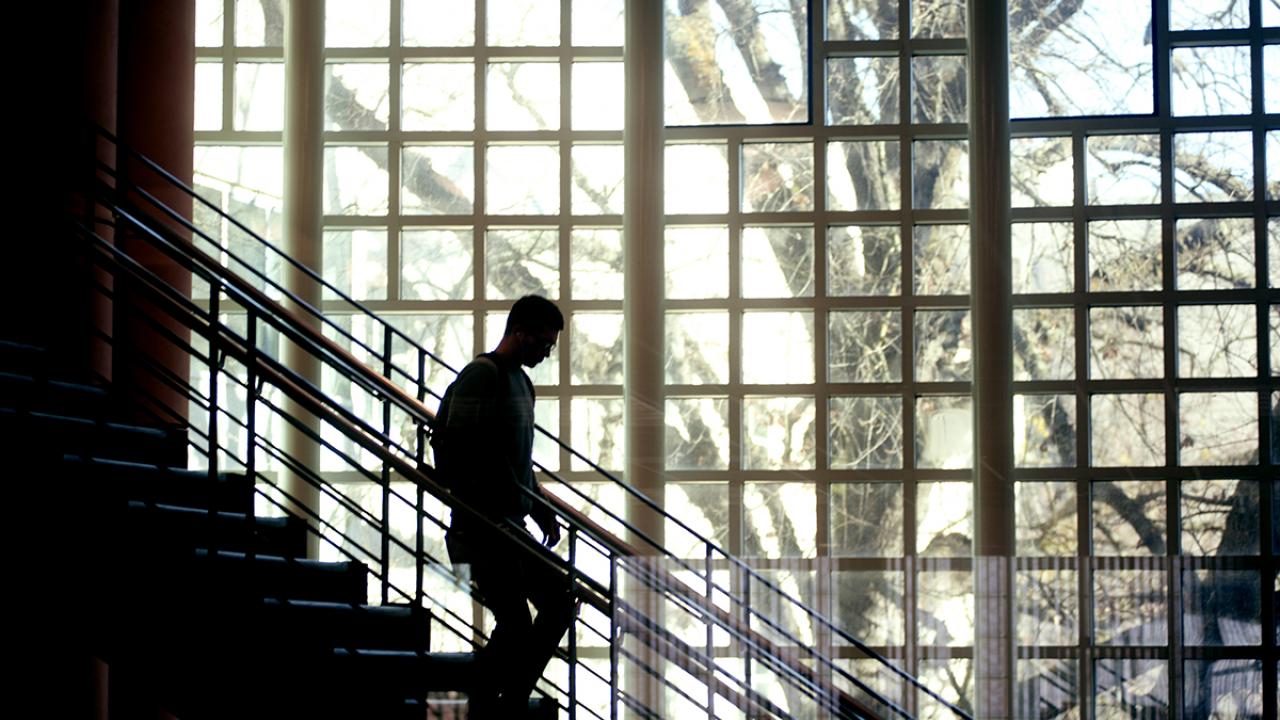 By Ken Barnes
Summer is over and your student is either off to college for the first time or headed back after a well-deserved break. Of the many thoughts occupying parents' minds, helping them prepare for life after college (what we at the Internship and Career Center (ICC) call "career development") is probably high on the list. Here are some tips to help your student prepare for the upcoming year. 
General advice:
Have your student look for and beware of internships with early deadlines. Some internships require students to apply early in the year. For example, internships in the U.S. Department of State (domestic and abroad) require a security clearance. Because of that, deadlines tend to be 9-10 months ahead of start dates. Some deadlines occur right after classes start.
 
Tell your student to be open-minded about programs. Some programs appear to have a narrow focus but are actually open to students of all disciplines. Programs like the University of California Center Sacramento (UCCS) and Washington Program sound political in nature but are actually leadership programs for all fields. If your student wants to be a leader in their chosen field, programs like these will significantly benefit them. They also offer full-time units so students won't fall behind.
 
Get as much information as possible about positions. The job search process differs significantly by field. For example, internships obtained through the ICC's Health Related Internship (HRI) system tend to require about four (4) hours per week while business internships may require up to 16. Unlike business internships, the HRI system also requires immunizations, mandatory orientations, and, in some cases, background checks.
 
Encourage your student to get to know their professors. Getting to know faculty on a deeper level than classroom interactions can pay significant dividends for your student. Faculty can write letters of recommendation, provide references, and connect your student to professionals in their industry or profession. They can also recommend different experiences such as internships and research.
 
Encourage your student to start early if searching for part-time jobs. If your student needs to work or has been awarded federal work-study dollars, have them start their search early. Not only does it increase their odds of finding a great job, it allows them to take advantage of resources that may be depleted before they find an opportunity (such as work-study dollars). Work-study makes students more attractive to potential employers because the federal government pays a significant portion of their salary (75%), but the pool of money can be allocated and depleted before your student finds a job. 
Below are some tips for your student based on their educational level. They aren't absolute, but have proven to be quite helpful. 
Freshmen/First Year: Time to Discover 
Take career self-assessment inventories at Student Health and Counseling Services, then discuss career ideas with ICC advisors, parents, friends, instructors, and roommates.
 
Enroll in career exploration courses such as AMS 95.
 
Attend ICC workshops and learn how to prepare for an internship or job search.
 
Become a member of the Student Alumni Association to start building a solid network, and plan to attend internship and career fairs to explore opportunities.
 
Learn about the life-long process of career planning (the current generation changes their career up to seven times on average before retiring).
Sophomore/Second Year: Develop a Plan of Action
Pursue internship opportunities.
 
Talk with ICC Staff about narrowing career interests.
 
Develop a resume and attend a resume writing workshop. Stop by the ICC to have resumes reviewed by trained staff.
 
Attend ICC workshops, company information sessions and career fairs.
 
Learn about conducting informational interviews or job shadowing experiences.
 
Consider undergraduate research and how it can be applied to any major.
Junior/Third/Transfer Year: Take Action
Complete an internship. Consider the University of California Center Sacramento or Washington Program. Other programs that enhance career development are the Undergraduate Research Center and Study Abroad.
 
Meet with ICC staff about career goals and plans. Transfer students should meet with ICC advisors as soon as possible.
 
Update resumes quarterly.
 
Create a LinkedIn account to develop/expand professional networks, and conduct informational interviews to network and learn about different jobs.
 
Invest in appropriate business attire for interviewing.
 
Search for summer jobs/internships that align with educational and career goals.
Senior/Fourth Year: Act!
Attend workshops and meet with staff at the ICC to develop job search strategies. Begin conducting job search: online, by telephone, and in person. Tailor cover letters and resumes for specific industries and positions.
 
Research and develop a target list of potential employers. Use resources like Aggie Job Link and career fairs to search for open positions.
 
Meet employers on campus. Consider participating in on-campus interviews with the Career Recruiting Program; interview schedules start in September.
 
Develop an active network by joining professional organizations and the Cal Aggie Alumni Association.
 
Be aware of your online presence and how this may affect job searches.
International Students 
Being an international student means there are other things to consider as your student completes their degree. The timeline above doesn't change, but here are other aspects that may contribute to your student's success. 
Understand the different aspects of student visas (typically F-1, J-1, and H-1B), and the rules for CPT/OPT (F-1), and AT (J-1).
 
For internships, the process is the same. Seek advice from the ICC about the job search process as laid out in the above years. Also, encourage your student to have their application materials reviewed by the ICC. Application materials for USA-based companies differ significantly from international organizations.
 
Have your student contact Services for International Students and Scholars (SISS) about when to fill out and process paperwork for the type of practical or academic training they seek. Having paperwork processed before starting job searches may be advantageous to potential employers.
I hope this advice has been helpful. One last tip is to stay in touch with your student. The ICC often receives calls from parents inquiring about their students' activities. We cannot give that information out. We can only encourage you to have a conversation with them, then have them stop by and visit us. 
Category